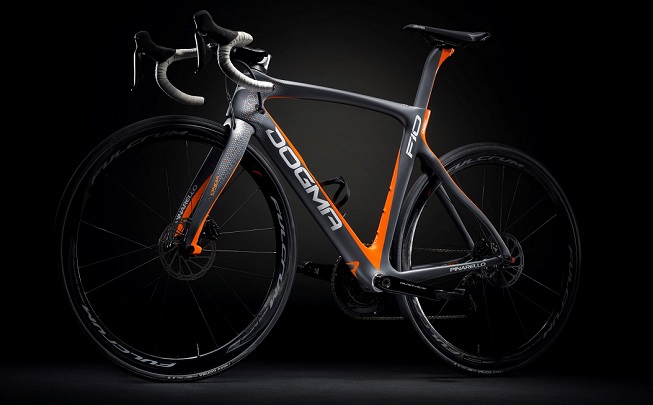 Pinarello have unveiled their 2018 fleet of bikes and amoung them are disc brake models of the range topping Dogma F10.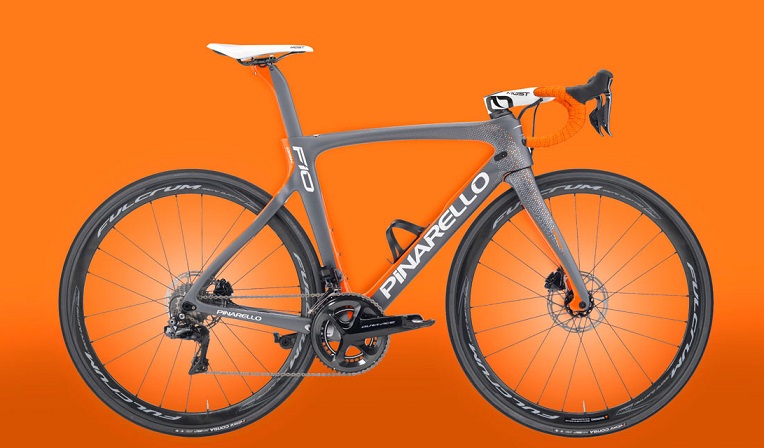 Pinarello say the Dogma F10 Disk, which has been approved for racing by the UCI, 'combines all the qualities and characteristics of a Dogma F10 with the strength and reliability of a disc brake system'.
Along with the obvious addition of flat-mount, hydraulic disc brake capabilities, which makes way for 12mm thru axles (100 x 12 front and 142 x 12 rear), 160mm rotors and a modified fork and chainstays, other details that punctuate the new Dogma F10 Disk are a threaded bottom bracket, full internal cable routing and increased clearance to accommodate 25mm tires – which by current standards doesn't seem very large.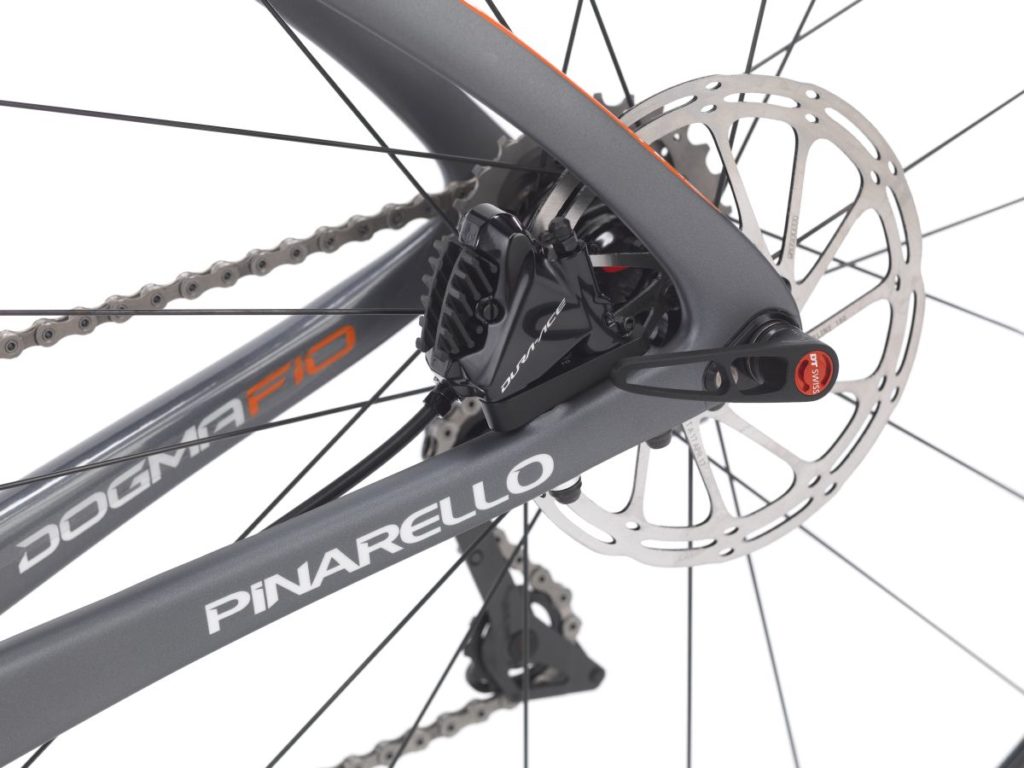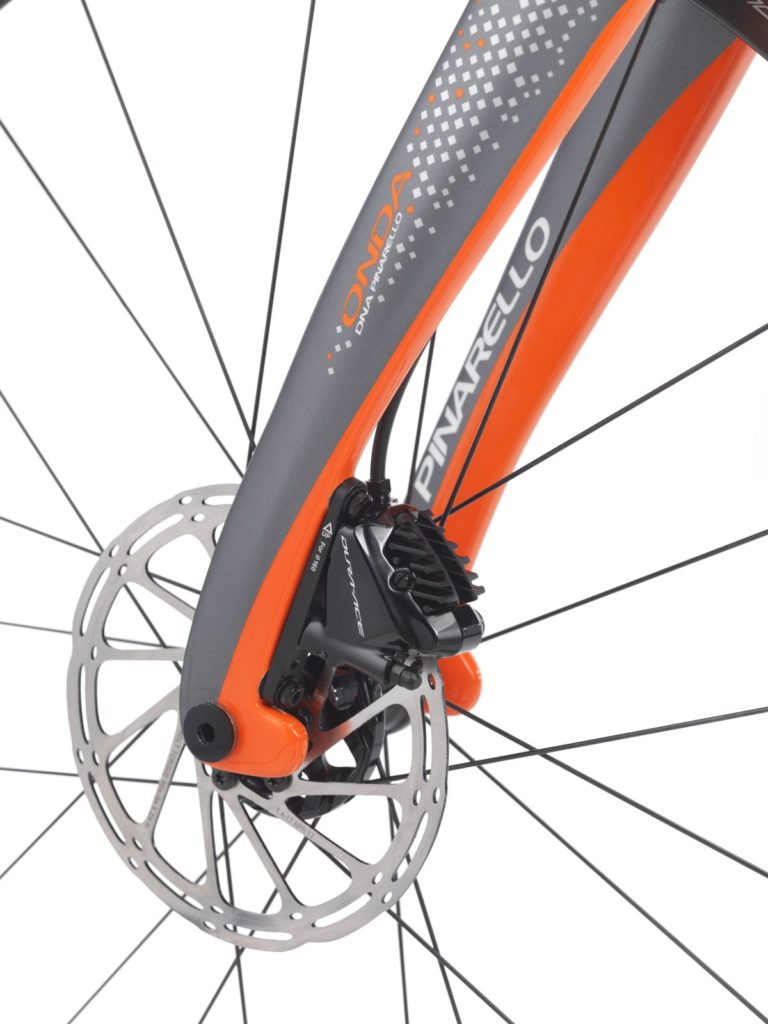 Available in a full 11 sizes (44, 46.5, 50, 51.5, 53, 54, 55, 56, 57.5, 59.5, and 62), the Dogma F10 Disk comes in Mars Orange, Black Lava, Black on Black, Red Magma, and Team Sky. Pricing is TBA.
Pinarello have also unveiled the new Dogma K10 Disc and Pinarello Gan Disc.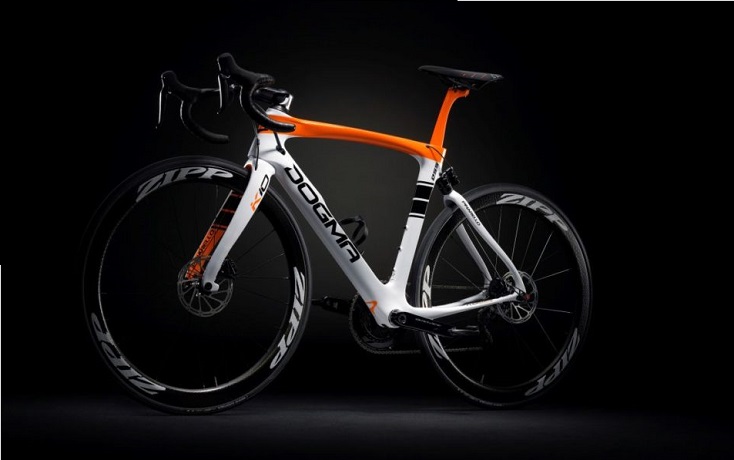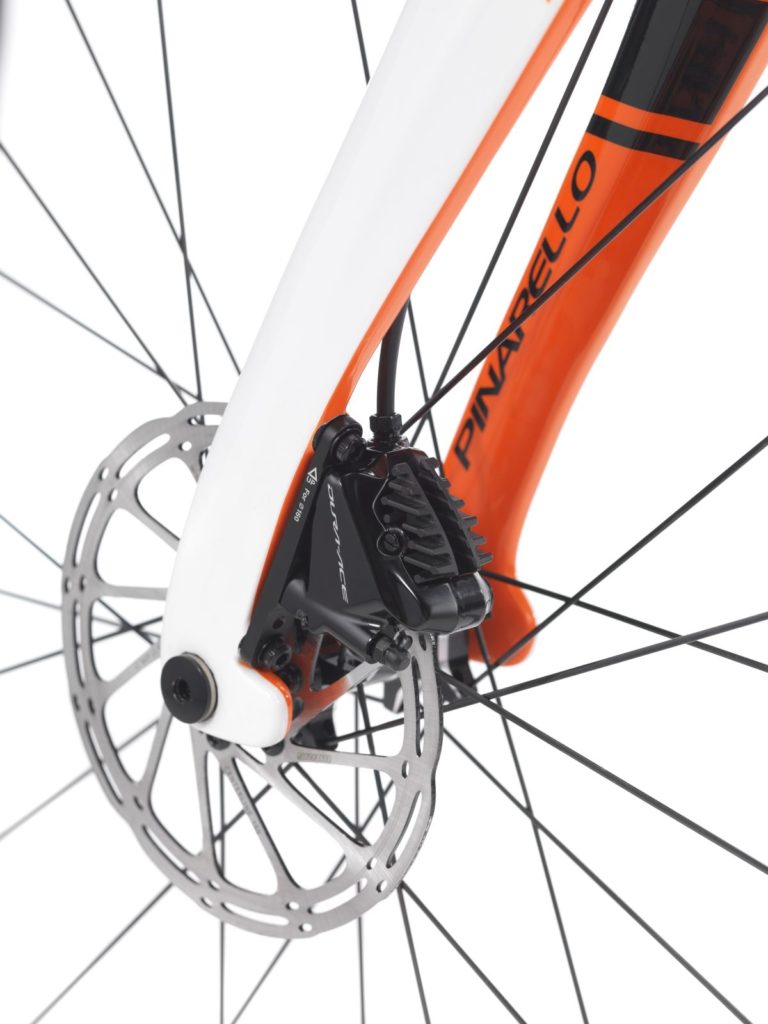 The Dogma K10 is aesthetically very similar to the F10 but is more endurance focused and has an elastomer bumper between the seatstays and seat tube which is designed to smooth out the road while the Gan is the more accessible version of the range-topping Dogma F10.