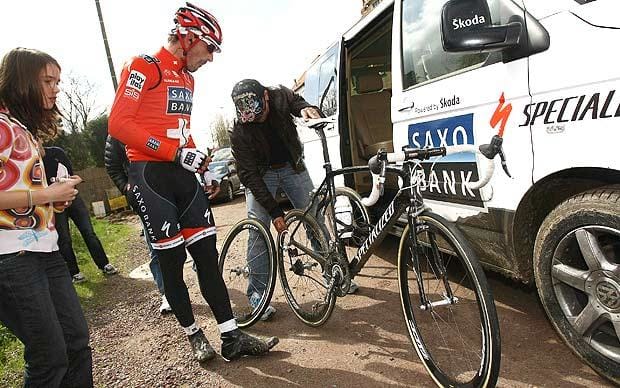 Former professional cyclist Phil Gaimon has accused Fabian Cancellara of cheating by using a hidden motor in his bike in his latest book, Draft Animals.
Now, in an interview with La Gazzetta dello Sport, Cancellara challenged Phil Gaimon to a race.
"He wanted to sell his book and he chose the best month to do it," Cancellara said.
"Nothing happens in November and he launched a bomb. I've challenged him to go up against me. Let's see how many watts Gaimon has. I've still got some good numbers, even if not for very long because I'm not on form. He should come to my races, there are nine to choose from, so we can see how good he is."
"I don't think someone has used one because there's a chance you'd get caught and exposed," he said.
"I was always strong and my legs are my motor. There's lot of envy out there and when you win they take aim at you. But I'm happy with what I did [in my career] for the good of cycling."