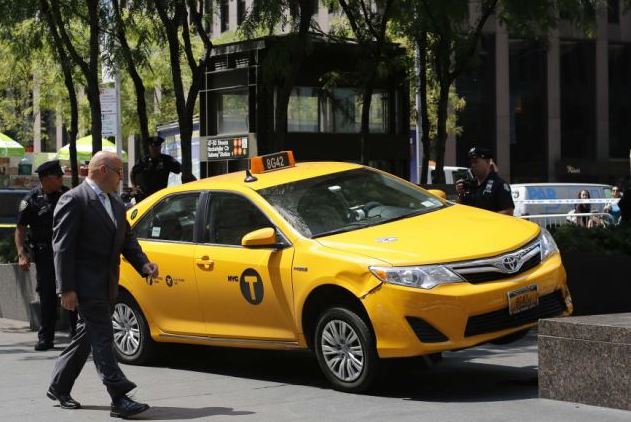 A cyclist who sustained horrific injuries in a crash after his head smashed through a taxi windscreen was stunned to be sued by the cab firm for £5,000.
Sasha Evans said he was "lucky to be alive" after suffering severe head trauma when he was thrown in the air following the collision with a Ford Galaxy at a junction in London.
He told Evening Standard: "As I was approaching the junction I thought I had enough time to cross. As I committed to go over the first lane, I realised I had miscalculated and the car was going faster than I thought.
"My head smashed into his windscreen and I flipped over the car and landed face first on the ground. Then it all went black."
He was forced to spend three months off work recovering from his injuries, which also included a broken leg, teeth, cheekbone and facial scars that will never heal.
Evans realised the cab company had taken out a claim against him when he was attempting to take out a loan to cover his loss of earnings.
The student claims the summons was sent to a previous address and judgement imposed in his absence. This amounted to £3,500 in damages plus legal costs.
"I just want the whole thing over with, it is quite a lonely place to be when people have way more resources and money than you have.
"The taxi firm are inhumane, they didn't bother even following up to see if I was hurt.  They are just hoping to get their money back by using a big firm of solicitors to bully people and threaten court action."