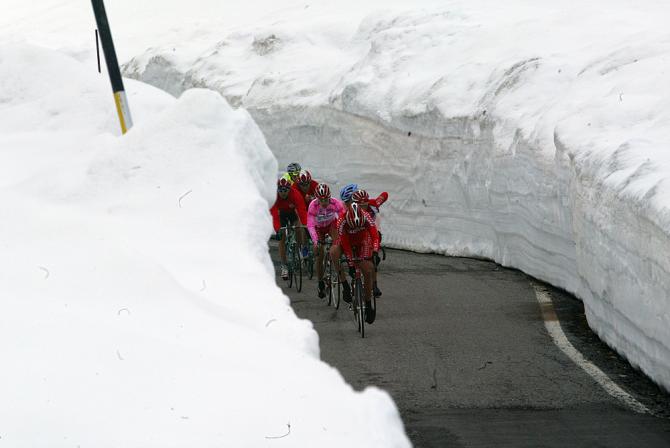 Risk of avalanches has forced Giro d'Italia organizers to remove the emblematic Passo Gavia from Tuesday's 16th stage.
According to race director Mauro Vegni, the chance of more snow, iced roads, and even avalanches meant that there was too great a risk posed to the safety of the riders.
"The real concern was the descent," Vegni said Saturday. "The road is passable, but if the conditions worsen as the forecasts suggest, there is a risk that the road would be icy. And that is too much of a risk for the athletes."
"This was the only solution we had. It's a real shame to take out the Gavia. It was best to make the decision now so that the teams and athletes can prepare adequately for the new situation."
Previous races have taken place through the Passo Gavia during snowstorms, but new laws in Italy and the UCI's Extreme Weather Protocol mean that going ahead under such circumstances would now be prohibited.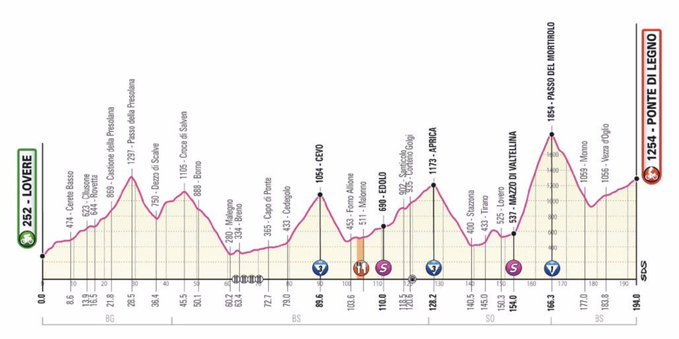 "The stage won't be the same, but we've tried to make it hard with the inclusion of the Cevo", added Vegni. "We've never covered it before in the Giro. It's 10km long and we go up to 1,054 metre with 600 metres or so of altitude at six per cent. It's there to increase the amount of climbing.