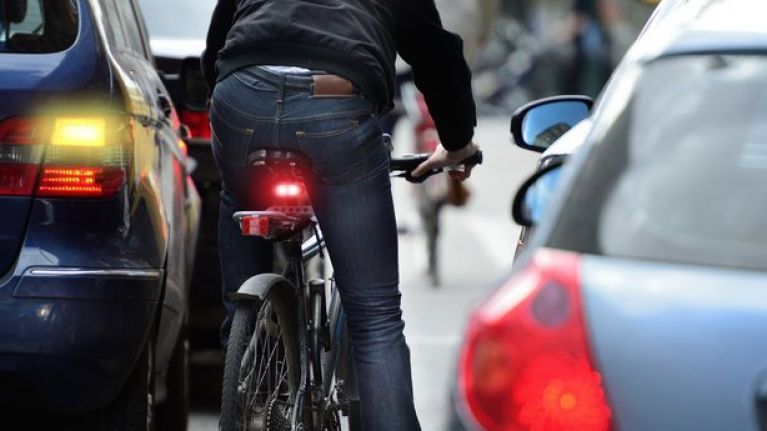 A shocking new Australian study has found that more than half of those behind the wheel don't see cyclists as "completely human,".
The study looked at 442 respondents in the Australian provinces of Victoria, New South Wales and Queensland. It identified people's attitudes towards cyclists and identified where they road bikes or not.
Respondents were asked to rate cyclists on evolutionary scales, either on the ape to man image or one that showed the stages of evolution from cockroach to human. The second scale was used because of slurs directed at cyclists often comparing them to cockroaches or mosquitos.
On both evolutionary scales, 55 per cent of non-cyclists and 30 per cent of cyclists rated cyclists as not completely human.
"There is still people who think that cyclists aren't fully humane. The dehumanization scale is associated with the self-reporting of direct aggression," said the studies co-author Narelle Haworth.
"Using your car to deliberately block a cyclist, using your car to deliberately cut off a cyclist, throwing an object at a cyclist – these acts of direct aggression are dangerous."
The analysis found that acts of aggression towards cyclists were not uncommon, with 17% of cyclists stating they had used their car to deliberately block a cyclist while 11% had deliberately driven their car close to a cyclist. Nine percent had used their car to cut off cyclists.
The results were so striking that researchers recommend we abandon the word "cyclist" altogether, replacing it with the term "people on bikes."
"If we used the term 'people on bikes', instead of 'cyclists', we're giving a term that is more human-like and less like a species," Professor Narelle Haworth, Director of the Centre for Accident Research and Road Safety- Queensland, told Daily Mail Australia. "We need to spread the idea that those people (cyclists) could be any of us. There is need to grow a culture of mutual respect for people on bikes."