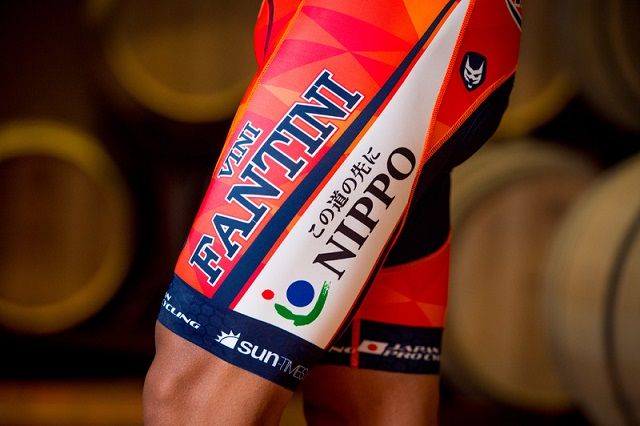 Nippo-Vini Fantini will be easy to spot in the peloton in 2017 as the Italian team opted for a bright orange design for the new kit.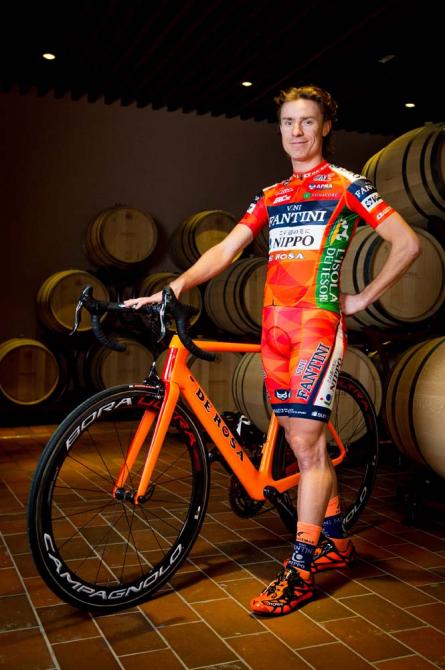 Damiano Cunego and Japanese under 23 national champion Marino Kobayashi presented the new kit, which has been produced by MSTina.
The new kit keeps touches of blue to represent the sponsor Vini Fantini and also includes a little green.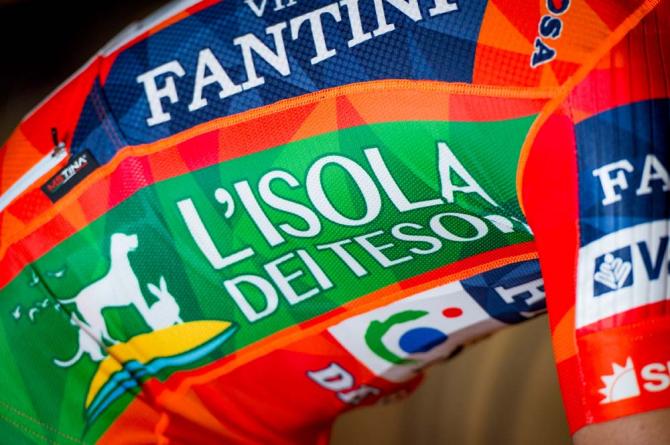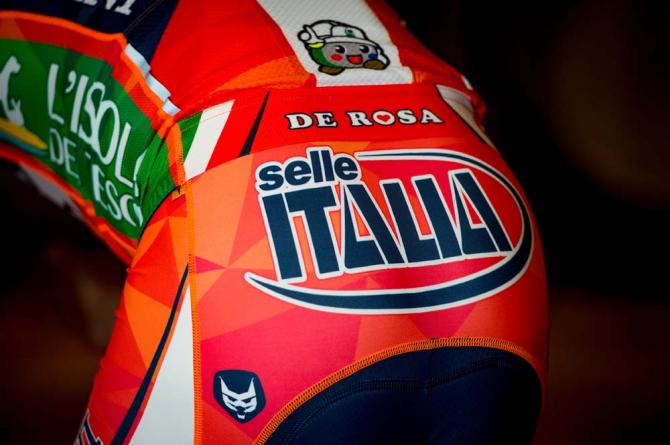 Nippo – Vini Fantini have signed for 2017 Julian Arredondo, Marco Canola, Alan Marangoni and Ivan Santaromita. The team recently completed a training camp in Chieti before moving to its base in La Spezia.