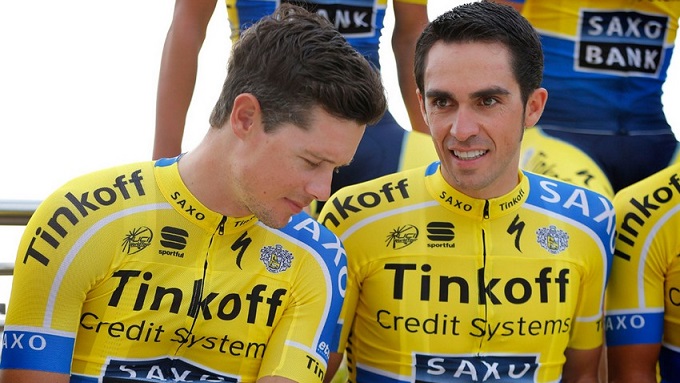 Nicolas Roche said in an interview with Sky Sports that Alberto Contador's best days are behind him but has warned that the Spaniard is still capable of turning Grand Tours on their head.
"I know Alberto well and I know how passionate he is about cycling, and if he decided to carry on for another two years, it's because he believes he has more to show.", Roche said
"One of Alberto's strengths is his mental ability to fight and never give up. When he is in contention, even if it's third, fourth or fifth, you know he is ready to do anything and can still turn a race upside down. You cannot ignore Alberto at this level."
After he spent the past two years riding in support of Chris Froome, Nicolas Roche will move to BMC in 2017 to link up with another Tour contender in Richie Porte.
"The main plan is to be there with Richie in the Tour and it's a very exciting plan. It puts a lot of pressure on me physically to be at the top, so it's a very interesting challenge.
"In the last few years, I have been to the Tour with favourites in Alberto and Froomey, and now I'm going to be going with an outsider in Richie.
"I believe Richie has the level to make that podium and even win the Tour at some stage, so it's exciting to be there to discover how good he can be."
"Hopefully, I will get a proper go at the Vuelta, as team leader or co-leader, depending on what the team's strategy is. I still believe I can do some strong things there."