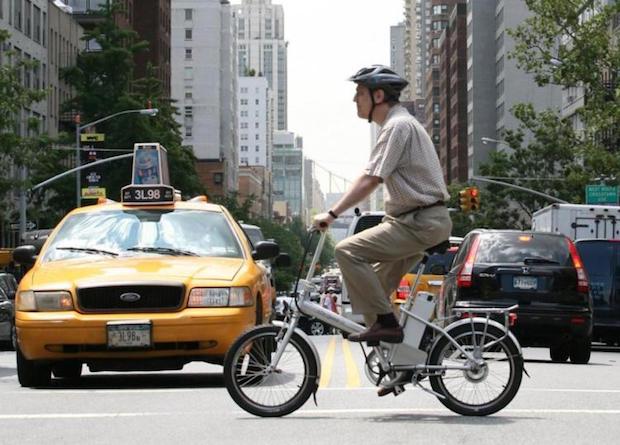 New York mayor Bill de Blasio announced that he will take heightened enforcement action against electric bicycles.
Currently, anyone caught riding an e-bike in New York City may face a fine of up to $500. Starting next year, businesses caught using e-bikes could get hit with a $100 penalty for the first offense, and $200 for each subsequent offense.
"E-bikes are illegal to operate in New York City and the NYPD is stepping up enforcement," said de Blasio. "Those at the top of the food chain need to be held accountable. That's why instead of merely targeting riders, we're going after businesses that look the other way and leave their workers to shoulder the fine."
"E-bikes are too often a danger on the City's streets and sidewalks," said NYPD Commissioner James P. O'Neill. "They're illegal to operate here, but it seems like you can spot them everywhere – and that's where our increased enforcement comes in. Officers are confiscating e-bikes from riders and issuing summonses that carry a stiff fine, and enforcement is up dramatically this year. Soon businesses will be held accountable too, because most e-bike riders are acting on their employer's behalf. The NYPD is committed to keeping City streets safe for everyone and e-bike enforcement is an important part of the plan."
New York is singular in the U.S.A. for its treatment of e-bikes. According to Alex Logemann, director of state and local policy at the cycling advocacy group PeopleForBikes, the trend elsewhere has been to integrate e-bikes into existing transportation laws.