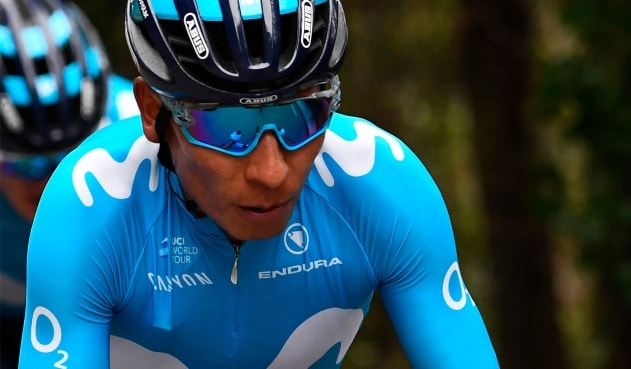 Nairo Quintana is confident that he can be back in the fight for the yellow jersey in the remaining eleven stages of the Tour de France as he warns about a very strong Team Ineos.
"I'd say we're almost lucky to reach this far in the Tour having lost arguably the smallest margin in the last few years against our biggest rivals," said Quintana in the press meeting of the rest day.
"I feel like we've got a decent chance. It won't be easy, yet we're in good condition and we'll try to play our cards intelligently to make up time, and at the time trial, do our best to lose as little time as possible.
"I think I'm well prepared for the TT, I'm ready to go into it. My body feels right at the moment. We know we will be losing time since I'm not a specialist compared to the others. I'll concede some time, and I just hope it won't be too much."
"We're still eleven stages away from Paris, there's so much left in this race," Quintana explained. "There are mountain stages which could suit us really well. The work by our team-mates throughout this race has been really, really good, most especially yesterday, when we were all at the front before Mikel's crash.
"The team is in good condition, and after the TT we will seek a strategy to try and get back to the top. There are mountains which suit us well and, together with Alejandro, who is always there supporting us, and Mikel, I think we can do well together and achieve our goal for this race. With all due to respect to Alaphilippe as race leader – we don't really know how far he will reach in yellow – the team carrying all responsibility at this moment is Ineos, and we must plan our strategies considering how they will race and tackle the mountain stages. They had two cards to play and they still keep Thomas and Egan in a perfect position."