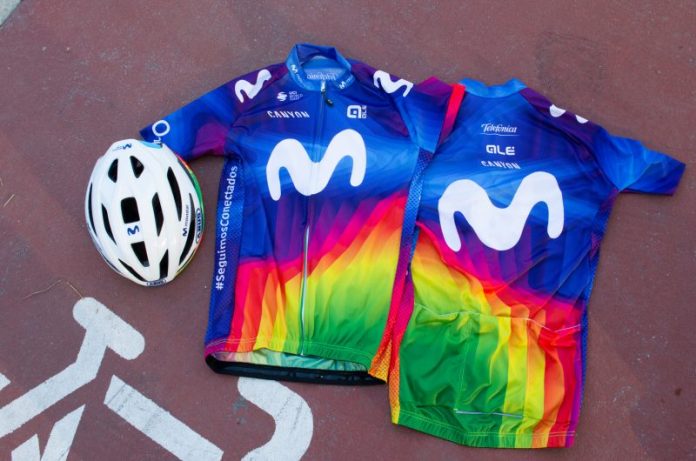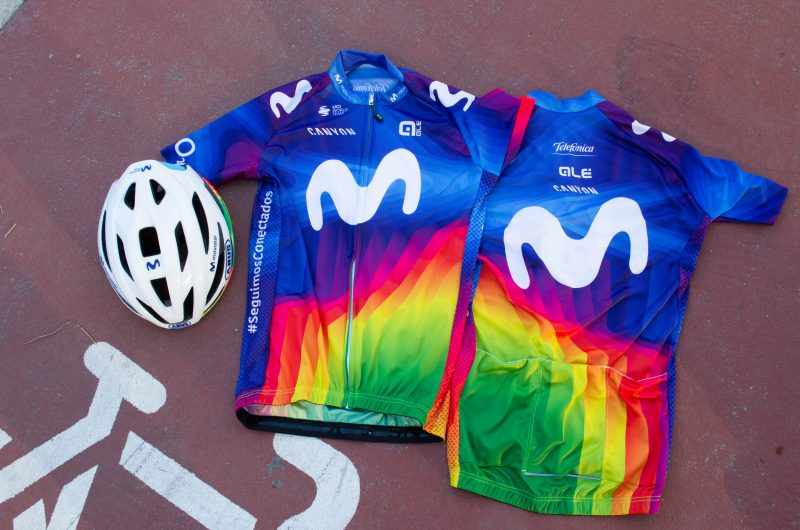 Movistar Team will wear on Saturday 1st August, at the first UCI WorldTour event post-pandemic, a Charity Jersey created by its fans.
The Strade Bianche, the famous Italian classic with its challenging 'sterrato' sections, will see the Spanish riders put on a multi-colour jersey designed by local artist Loris Gobbi, which team partner Alé has implemented on the current kit.
"To design the Movistar Team/Alé's charity jersey, I followed the brand's indications for the contest: adding some colour to people's life in these grey, often dark times, grim ones," Gobbi said.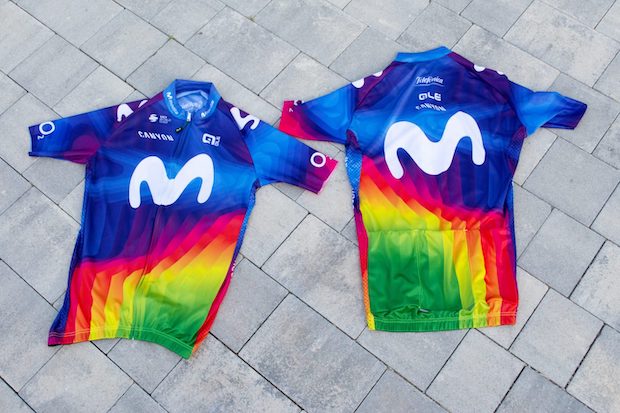 "The meaning of this jersey is to add some light, to bring a rainbow up to the minds of those who follow us. Lighten their lives up and draw a path for solidarity, riding together towards the end of this difficult situation."
Other than the jersey and gloves, the Movistar women's and men's outfit will also wear the kit selected by the social media followers from the Spanish squad on its Abus helmet. The StormChaser, the latest creation from the German brand, which the fans will see in the next few races will also feature details from the Charity Jersey.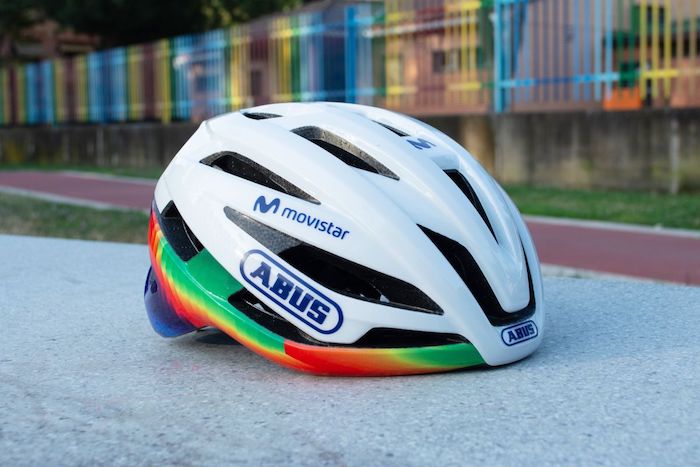 Movistar also announced that the jerseys will be made available to the public through an auction of 10 pieces, signed by team members, whose proceeds will go to the Spanish Red Cross.