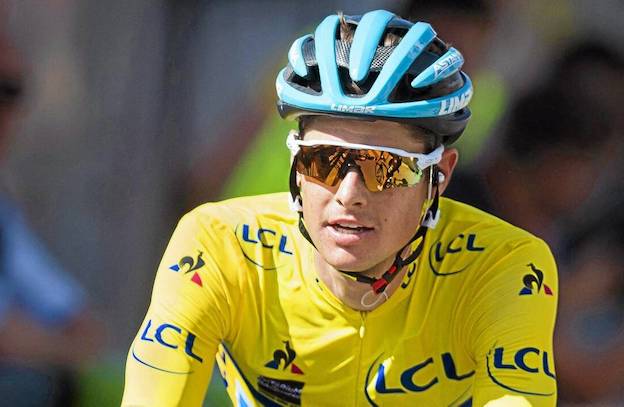 Jakob Fuglsang has been extremely successful in the Astana jersey, but the 35-year-old has not ruled out an early exit, or his desire to captain a Danish cycling team.
"My big dream is to race for a Danish team next year, given the Tour start in Denmark," said Fuglsang.
The rider looks to his compatriot Bjarne Riis, who is currently in charge at NTT Pro Cycling. "I don't know what's going to happen to NTT, but Bjarne may be able to attract a Danish main sponsor. It would be fantastic to ride for a Danish team in 2021. That's my dream,"Fuglsang told Tv2.
The only problem is that Fuglsang is still under contract with Astana next season.
"Something strange has to be done. I think I should talk to team manager Alexander Vinokourov about terminating my contract if Bjarne succeeds in bringing in a Danish sponsor. Only, it is something that is not at all on at the moment. I don't know if I will end my career in Astana or if I will race for a Danish team."
"We are now talking to team manager Alexander Vinokourov," says Moreno Nicoletti, Fuglsang's agent and the man who is currently in talks with Astana's leadership. "We are very close to a contract extension through 2022," he told Tuttobiciweb. The 35-year-old Fuglsang still has an ongoing contract until 2021.