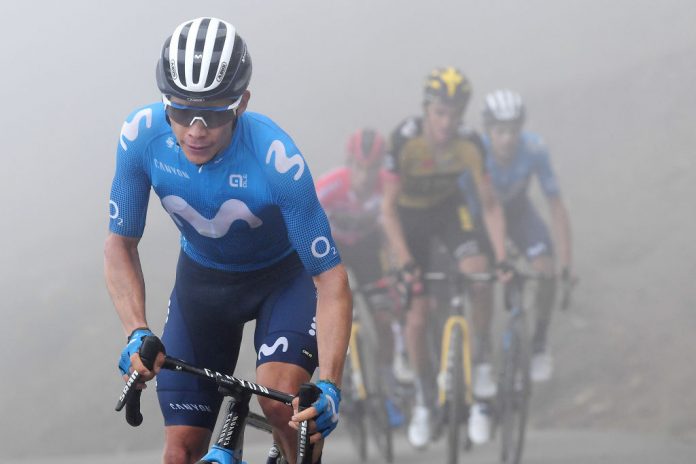 Miguel Angel Lopez gave his version of the story of his controversial departure from Movistar after a weird abandon in stage 20 of the Vuelta a Espana.
"I had just extended my contract, and then things happened, and there were details that I later discovered little by little," he said. "Not going to the Olympics, leaving the Tour, and other things in the Vuelta, sharing leadership, everything that happened. I felt this same tension, and I preferred to go down another road, even though a lot of people ethically speaking might not see it that way.
"When they tell you not to go, well, no. They tempt you with the idea of the Vuelta, but when I saw that the team opposed me going to Tokyo, I told them that I'd sacrifice for that," he said. "But later I think that the Olympics only happen once every four years."
"The best thing to do was to leave. To some, it appears a lack of respect, but the facts say something else. The most important thing is to be where you like to be, wherever it is, and do things with passion."
"It wasn't due to my condition," he said. "It was like a cup overflowing. There were a lot of things that were building up, and the best thing I could have done was to make this decision and leave Movistar. It's not something I'll do again, but the lesson I take away is that you have to be where you want to be in order to shine.
"There's a bit of regret for not finishing on the podium, but there are details I prefer not to talk about, it's a closed chapter now," he continued. "I didn't want to be there, and I arrived at an agreement, and that was the best thing that could have happened. Now I am in a place where I am valued, where they want me."