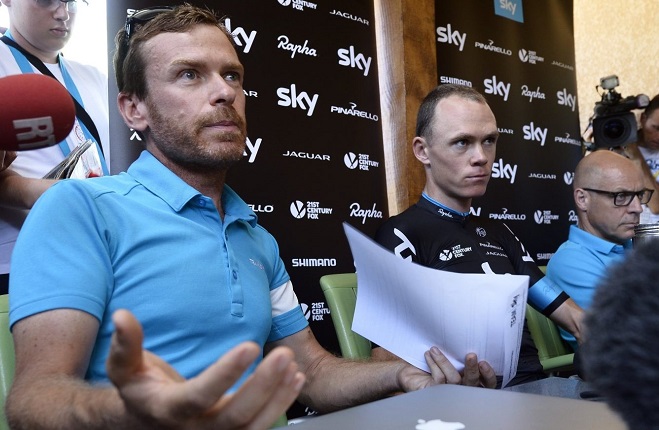 After 12 years, head coach Tim Kerrison will leave Ineos Grenadiers at the end of this season, the team has confirmed.
"After 12 years at the Team, with countless memorable experiences, now is the time for me to move on to new challenges", Kerrison said in a statement.
"I am so grateful for the opportunities that Dave, the Team and the sport have given me.  I was welcomed to cycling as an outsider 12 years ago and have been fortunate to work with some of the best riders and staff in the game. Together we have been on an incredible journey – more challenging and more fulfilling than I could ever have imagined.  I leave with many fond memories and lifelong friends and wish the team every success for the future, as I look ahead to the next challenge".
"After a decade with us Tim Kerrison will be leaving at the end of this year. It has not been an easy decision for either of us but we both accept it is the right time – personally for Tim and collectively for the Team," an Ineos message read.
"Tim has played a key role in our success in his time with us and leaves with our very best wishes for the future. Whatever he chooses to do next I have no doubt he will excel, as he has done in everything in his career so far.
"This inevitably marks the end of an incredible chapter, given Tim has led the coaching side of the Team for so long. However, it also gives us the chance to start an exciting new one: building on what has worked well, changing and adapting in some areas and enabling us to bring in new people and new thinking as we restructure the senior management team."