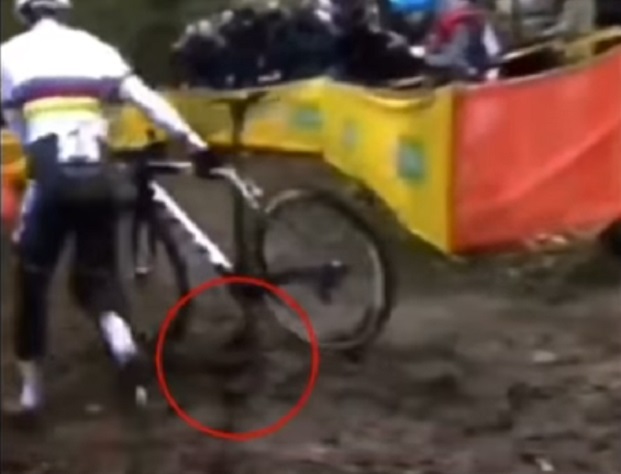 Allegations of motorised doping have been fired against Wout Van Aert after a video appears to show the rear wheel of his bike spinning "oddly".
YouTube user Cyclocrosss – Your Home of Cyclocross tried to debunk the mechanical doping theory: "After close inspection it is evident that the pedal gets stuck on a lump of mud and this causes the crank arms to turn, therefore spinning the wheel. This can be seen in the slow motion shot".
Claims of motors being used by professional riders first came to the fore in 2010, when Fabian Cancellara was accused of having a motor hidden in his bike to win the Tour of Flanders and Paris-Roubaix.