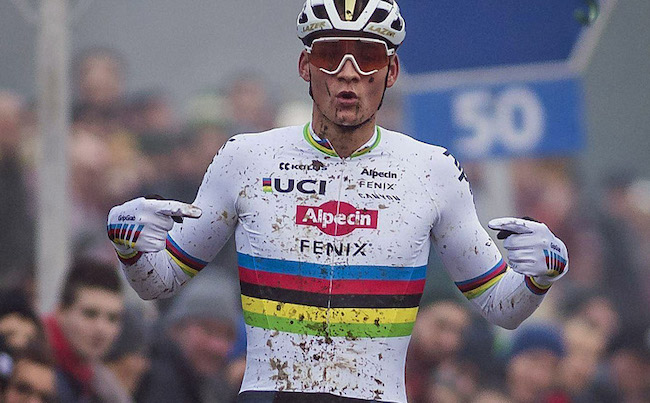 Worsening back pain forces Mathieu van der Poel to skip the cyclocross races in Loenhout and Hulst on Thursday and Sunday.
The Dutchman is again struggling with problems in his lower back. Caution is therefore advised and that is why the he will not be at the start of the two races in Belgium and Netherlands in the coming week.
In the coming days, the world champion will have his back treated, after which he will make a decision about his further program in early January. The Cyclocross Worlds in Fayetteville may be in danger.
"Everyone knows that the World Championships in the United States is the first big goal of 2022, but it is certainly not the only or the last one," van der Poel said. "I want to fully recover first, without time pressure so that I can use my full possibilities.
"I will therefore only resume competition when I'm completely ready," he said. "If I make it to the world championships, that's all the better. If it's not the case, I'll be looking forward to the spring season on the road."
Doctors scheduled a check-up following New Year's, and then everyone will huddle to determine when van der Poel will resume training.
"Obviously this is a setback, but there is no reason for panic," said team manager Christoph Roodhooft. "The doctors guarantee us a full recovery and that is a priority at the moment. Even if that would lead to adjusting the ambitions for the cyclocross world championships.
"In the short term, that would be a shame, but 2022 offers a lot of sporting challenges for which physical readiness is a first condition."