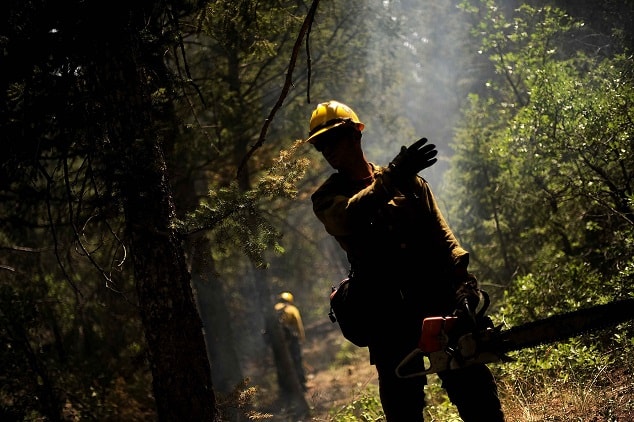 A man has allegedly attacked mountain bike riders with a pole, before chasing them with a running chainsaw in a frightening ordeal in the Dandenongs, Australia.
Three men have told police they were riding along Barbers Road in Kalorama when they were approached by a man with a dog, The Age reports. The man then allegedly assaulted two of the riders with a pole.
"[They] have reported they were verbally abused by the man," Senior Constable Alistair Parsons said. "One [rider] was bitten by the dog,".
The alleged attacker then left the scene, but returned a short time later with a running chainsaw. The riders managed to escape and contacted police, before going to hospital for treatment.
The Yarra Ranges Mountain Bikers posted an alert on their Facebook page.
"Last week two local mountain bikers were seriously assaulted by a local on Barbers Rd, Kalorama. This assault was un-provoked and involved the attackers dog, an axe and a chainsaw. The riders were seriously injured and one bike is a total right off as a result of this vicious attack. If anyone approaches you or provokes you out on your rides, PLEASE don't engage. Contact the Police and let them do their job."