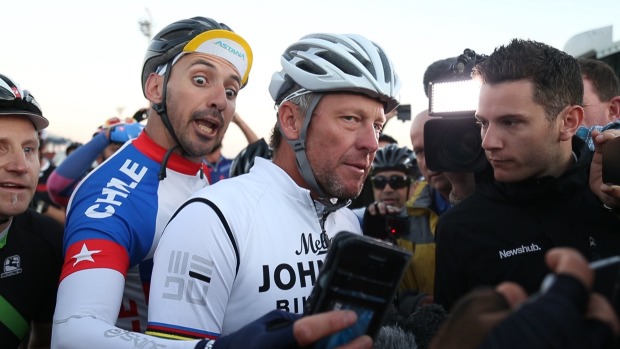 Lance Armstrong and George Hincapie will be inviting 12 guests on a five-night getaway to Mallorca for a cycling tour of the island that costs $30,000 per person.
The trip is being run under 'The Move' branding; the cycling podcast presented by the former US Postal Service team mates.
"Never has Lance Armstrong headlined a cycling tour like this – until now," reads the advert on Out There.
"George Hincapie will be joining Lance in co-hosting 'The Move Mallorca 2020'. We invite you to join this amazing experience as one of only 12 guests – sure to sell out quickly. Mallorca is a cycling paradise and the tour will feature the Island's iconic rides. 5 days of riding with Lance and George, all accommodations, Pinarello bikes, cycling kit, receptions, meals, support and amazing memories will be included."
Guests will pay $30,000 for five days of riding with the pair on Pinarello bikes, with kit, accommodation, and meals included.