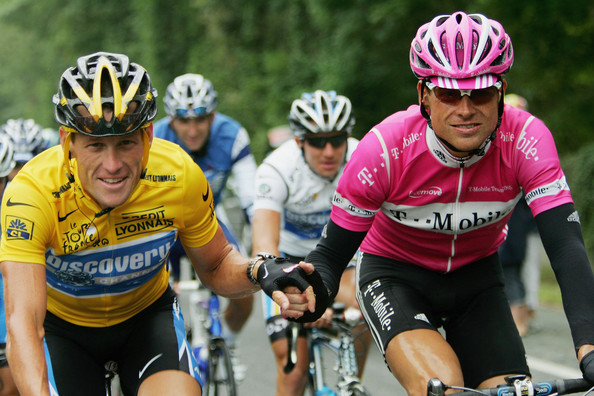 Jan Ullrich, the only German winner of cycling's most prestigious race, will not be among the guests attending the Grand Depart of the Tour de France in Dusseldorf this weekend.
Commenting on the list of riders who will be making an appearance at the opening day of the Tour, Ullrich's former rival Lance Armstrong wrote on Twitter:
"Rolling out the red carpet for the likes of [Laurent] Jalabert, [Richard] Virenque, [Bernard] Hinault (and many others) yet not inviting Jan? Pfft. F*** ASO!".
The 1997 Tour de France winner was not invited by ASO and will celebrate the 20th anniversary of his Tour win by taking part in a charity ride in Bocholt.
"Jan is invited to Bocholt on the 20th anniversary of his Tour win in 1997, where he will race a charity race," Ullrich's former teammate Andreas Klöden said in an interview.