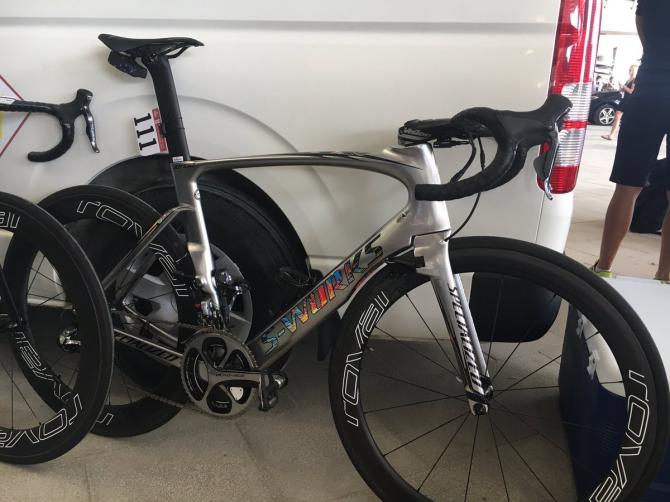 Team Sky's Owain Doull showed his sliced shoe at the end of the opening stage in Abu Dhabi, insisting that only a disc brake could have caused the damage.
Because Marcel Kittel was one of the other fallers and was the only ride in the bunch using disc brakes, Doull said it must have been the German's bike that did the damage.
After yesterday's controversial crash, Kittel decided not to use disc brakes on Abu Dhabi Tour stage two.
"I will not use my disc brake bike today out of respect for my colleagues because I understand the safety issues," Kittel said. "I wanted to hear how he is and what he thinks about what happened yesterday. We also spoke about his opinion and his sliced shoe, how it maybe happened."
"I think in the end nobody can really tell (what happened). I can understand that directly after a race, when you crash and are emotional, the easiest thing to do was to blame disc brakes. Afterwards on social media there was also good and strong evidence that it was maybe not the case. But it's not up to me to decide. The UCI has said that this a period for testing disc brakes. They also have to take all the proof that is there, and decide what the real reason was. I think that's an important thing to do. We should not lose each other in discussions about safety."