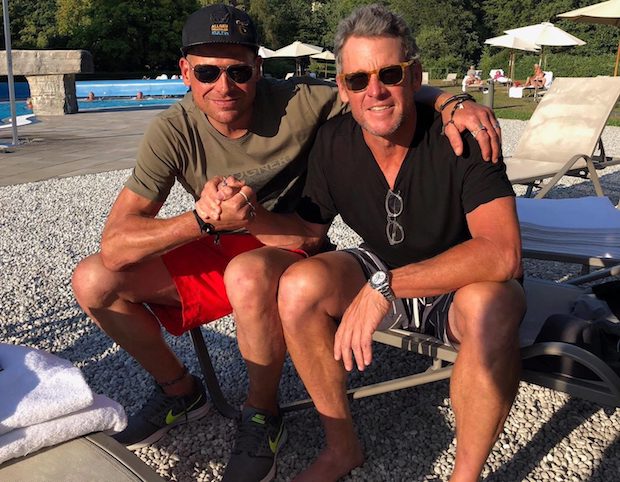 Lance Armstrong flew into Germany to support troubled former rival Jan Ullrich this weekend, describing the German as a friend who "scared and motivated me".
"So great to spend the day with this man. As many of y'all know, I love Jan Ullrich. He was such a special rival to me. He scared me, he motivated me, and truly brought out the best in me. Pure class on the bike," wrote Armstrong on Instagram.
His remarks accompanied a picture of the two men embracing beside a swimming pool.
"Fast forward to today and my friend is going through a rough patch. I couldn't pass up the opportunity to come to Germany to spend a few days with him. Please keep Jan in all of your thoughts and prayers. He needs our support right now," added Armstrong.
Ullrich has been in trouble with the Spanish and German police in recent weeks. Alcohol and drugs were a feature of both incidents.
He had been released on bail pending an investigation for possible attempted manslaughter but suffered a panic attack according to the DPA news agency.
"Jan Ullrich was admitted to a psychiatric hospital on Friday night where his state of health is being assessed by specialists," a Frankfurt police spokesman told AFP.
"Due to his mental and physical state there was no other choice but to transport him to a psychiatric unit by ambulance", the spokesman said.
The incidents arose after Ullrich had called on the services of a prostitute at the five-star Villa Kennedy Hotel in Frankfurt, Bild daily reported.