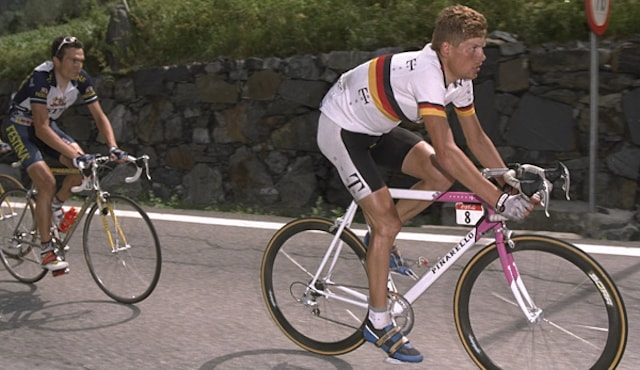 It took 84 years for a German cyclist' to win the Tour de France and Jan Ullrich's 1997 victory remains the first and the last one for Germany to this day.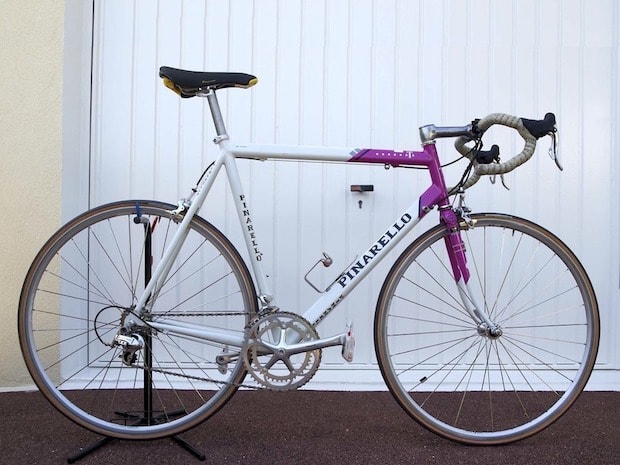 Jan Ullrich's 1997 Pinarello Paris was a custom TIG-welded aluminum affair with Columbus tubing.
Campagnolo featured heavily, with a complete Record group (including original-shaped Ergopower levers) and what were then considered deep-section aluminum tubular wheels.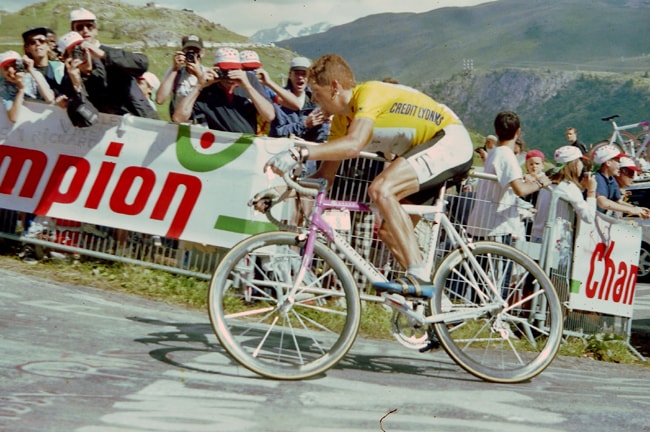 Ullrich would switch later in the race to carbon tubular wheels that were reported to have been made in Munich, Germany, by then upstart Lightweight.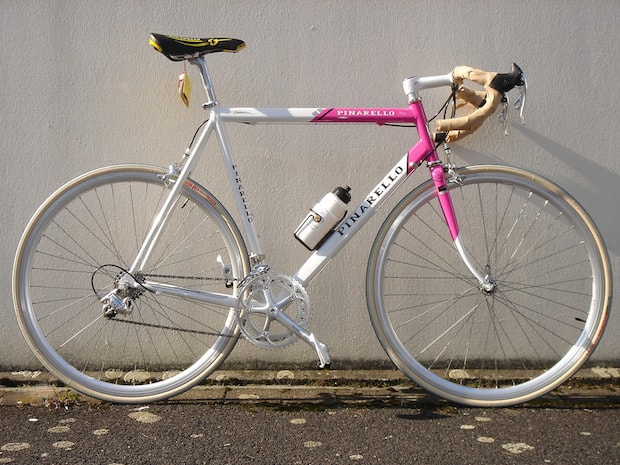 Finishing kit included Time pedals, an anatomic-bend 3T aluminum bar and a 3T forged aluminum threadless stem for a total reported weight of about 9kg (19.8lb).