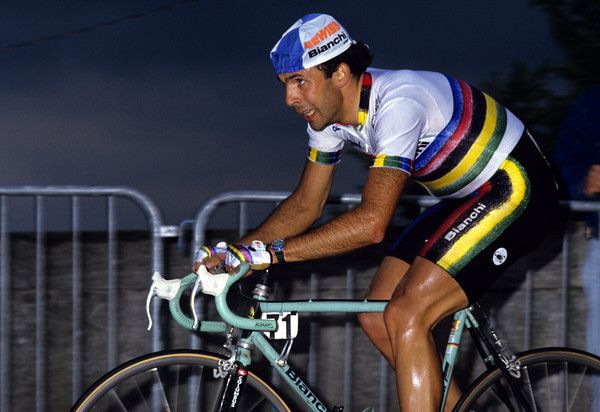 La Gazzetta dello Sport reports that 1986 World Champion, Moreno Argentin, has been sentenced to one year in prison after being found guilty of fraud according to a report in.
The 55-year-old Italian was also hit with a heavy fine of €310,000 after selling a retired couple an apartment which was already subject to a mortgage.
Argentin became involved in the bizarre case as he was the director of the property company Sviluppo Residenziale. He was accused of defrauding a couple who had invested their savings into the apartment in the town of Fossalta di Portogruaro in 2011, and were said to have been reassured by Argentin's involvement in the deal.
But they later learnt that arrangement was subject to a mortgage and, when Argentin's company went bust, the couple had to buy their own apartment at an auction for €280,000.
Argentin won his World title in 1986 in Colorado Springs. He also won numerous classics such as Liège–Bastogne–Liège (1985, 1986, 1987, 1991), Giro di Lombardia (1987), the Tour of Flanders (1990) and La Flèche Wallonne (1990, 1991, 1994). In addition, he also won the Italian Road Race Championships twice (1983, 1989).