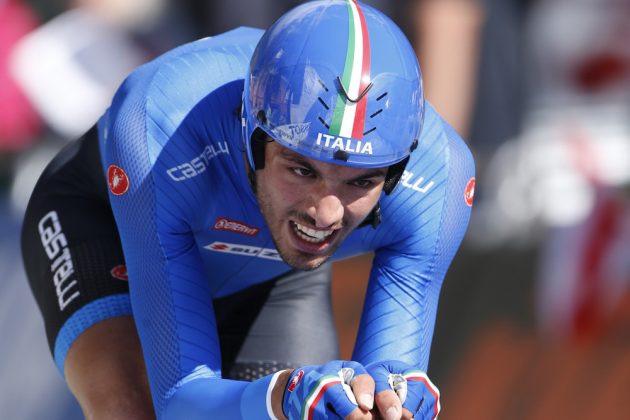 Young Italian cyclist Samuele Manfredi has been put in a medically-induced coma after colliding with a car during training, his future team Groupama-FDJ announced on Monday.
Manfredi, 18, was taken to a hospital in his home town of Pietra Ligure in north-west Italy after the incident.
La Gazzetta dello Sport reported a "serious head trauma." He spent the night in critical condition.
Manfredi finished in second place at this year's Paris-Roubaix Juniors race and was European junior individual pursuit champion in August.
More to follow…