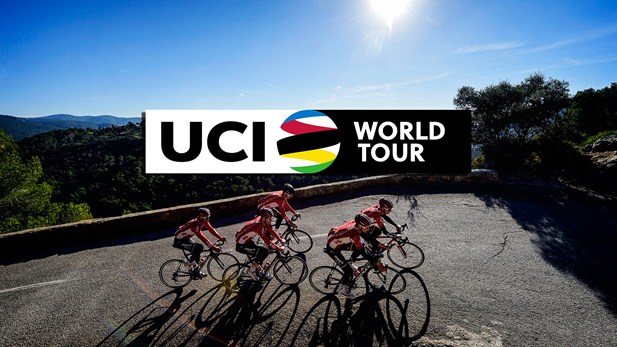 As you can see in the graphic belowm, there's a huge discrepancy between a team like Cofidis, with 16 wildcards, and the bottom two Pro Continental teams which didn't race a single WorldTour event.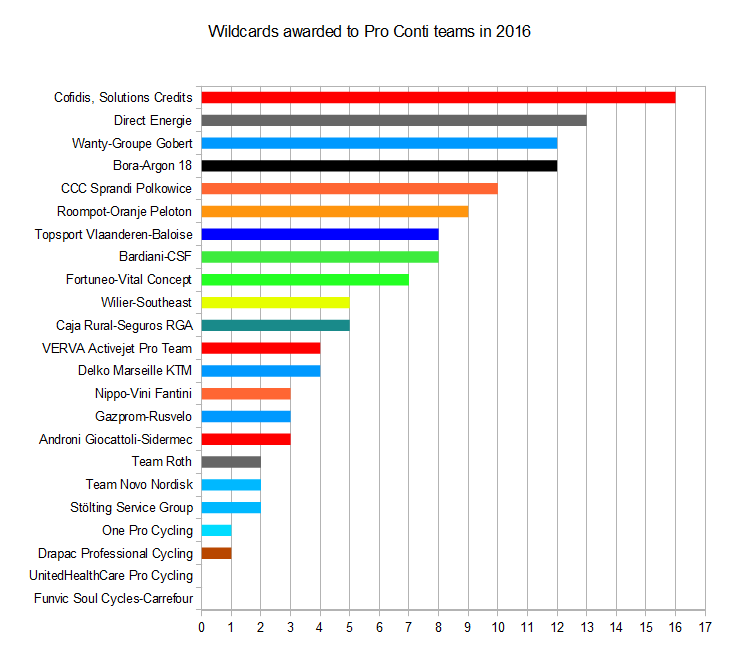 Compared to last year, the top two teams switched places. Qhubeka's jump to the World Tour freed up a spot on the podium, which is shared by Wanty and Bora.
Last year, RusVelo was the only team unable to rack up any WT invitation; this year they even got to ride a Grand Tour. On the contrary, neither Funvic nor UHC were invited to any WT event.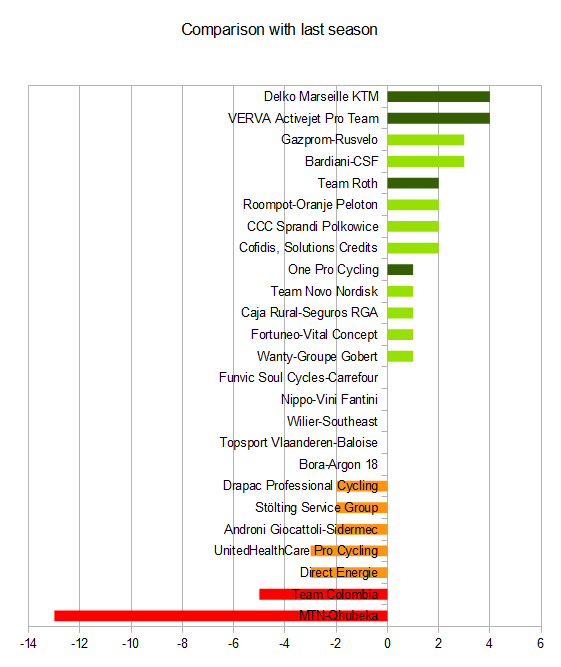 Qhubeka and Colombia's withdrawal from the Pro Conti tier freed up plenty of wildcards; however, the subsequent expansion of the World Tour meant that many races gave away less spots to Pro Conti teams. Out of the newly promoted teams (shown in dark green) Verva and Delko were the biggest winners.