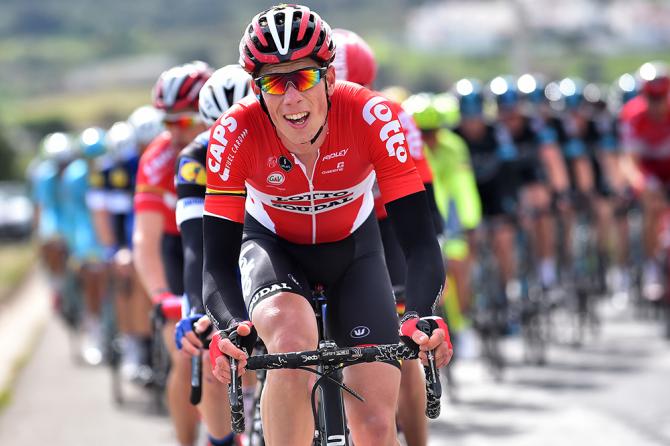 Stig Broeckx is officially out of coma but still faces a long road to recovery, according to Sporza.
"Stig is being taught again how to swallow independently and can say small and simple words like 'tomorrow'. That is encouraging and positive. The family there spoke of communication, all at a very low level, of course. He also recognises other riders." Lotto Soudal doctor Servaes Bingé said.
Broeckx, 26, had been the main victim of a fall caused by a crash of two motorcycles at the penultimate stage of the Baloise Belgium Tour. The Belgian rider had also been hit by a race motorbike in February while he was racing in Kuurne-Brussels-Kuurne, breaking his collarbone.
"But the progress has been positive. He sleeps a lot, but that's because he is working very hard: Sitting in a wheelchair, and he will even cycle on a sort of stair machine.", Bingé added.
"Where the progress will lead, the doctors will not yet say. But on the other hand, this is already much more than anyone could have imagined a while back. Everything will obviously take a lot of time."