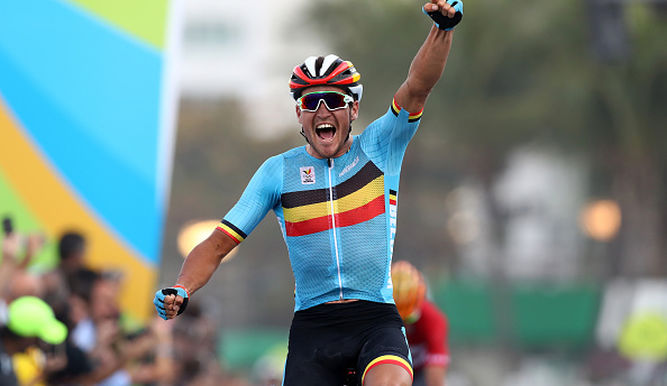 Greg Van Avermaet finished 50th at the World Championships after sparking a short-lived attack with over 50km to go, but the Olympic champion says that the new rainbow jersey wearer got a well-deserved win.
"There was a lot of climbing to get over, but I felt super good today," Van Avermaet said. "I knew I had to attack early and not wait until the final climb. I got away, but only two others came with me [Omar Fraile and Damiano Caruso]. Fraile didn't ride and we didn't open a big gap, so it was difficult to keep it going. It was a very controlled race."
"Alejandro Valverde deserves this title. I don't think you should give a lot of weight to his past," Greg Van Avermaet told Het Nieuwsblad. "He is so consistent in his performances".
"Valverde deserves this title. He had been on the podium so often in the worlds. I am very satisfied with him, he is the best rider of his generation. He had to wait a long time and this was his last chance and he grabbed it," Van Avermant said.
"This is pure talent, and he is there from February to now. That is a sign of pure talent, a real classic rider. He is a deserved winner."