Giro's new Helios Spherical is its most recent helmet to incorporate the brand's Spherical Technology, which utilizes a one of a kind ball-and-socket design alongside MIPS' head protection system.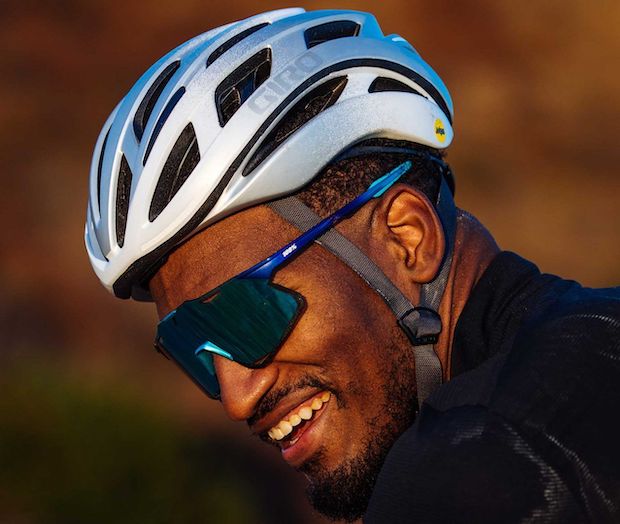 Giro says it intends for the Helios Spherical to also stand apart from the Aether in its target market too, being given subtle styling cues that mark it out as less race-focussed.
"The huge vents and fairly aggressive styling of the Aether is not everyone's cup of tea," says Giro brand manager Eric Richter. "So as we look at where drop bar riding is going, we are seeing that people want clothing and gear that is a little more understated, but ultimately still has high-performance capabilities."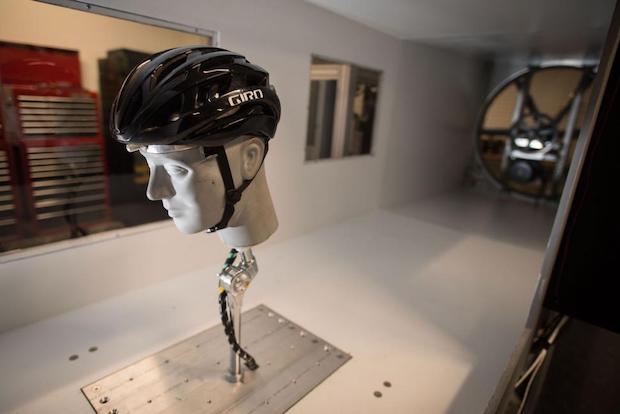 The Helios Spherical sits a little lower on the temples and deeper at the back of the head than many 'bobbed' road helmets. The MIPS Spherical design, surprisingly isn't any more bulky looking than a regular helmet and there's barely a weight penalty. And compared to the Aether, which has huge vents (and a bigger price tag) there's perhaps a 5g difference.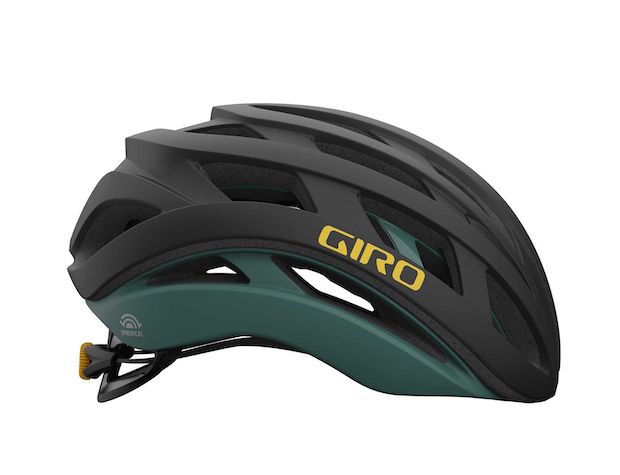 Giro claims a weight of 250g (size medium) for the Helios Spherical.
"By integrating the MIPS slip plane and elastomeric anchors between the two Nanobead EPS foam liners, the interior of the helmet can be aggressively channelled to enhance airflow and cooling power, and is free of excess plastic or snag points that can compromise ventilation and sweat management, create pressure or snag points that pull hair," says Giro.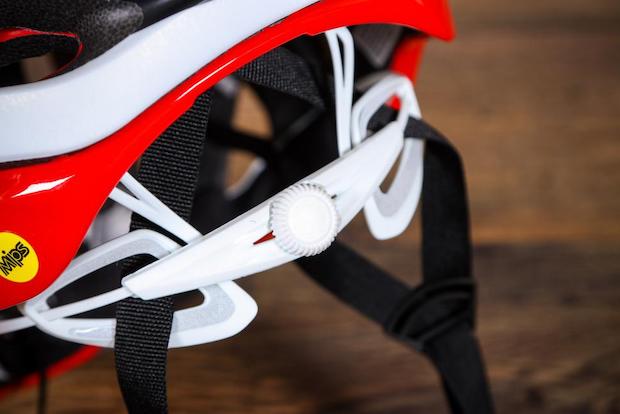 "And because Spherical technology uses two separate foam liners, the density of each layer can be optimised… to address the varying characteristics of high- and low-speed impacts."
The new Helios retails for US$250/ AU$399 / £229 / €250.