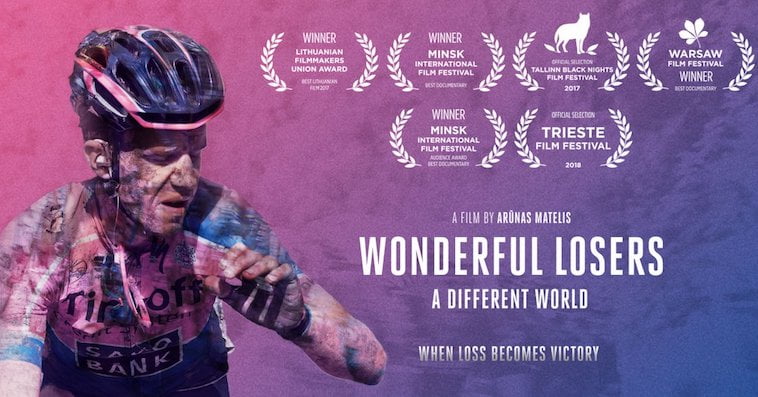 The documentary Wonderful Losers. A Different World, directed by Arunas Matelis, was on the shortlist to be nominated for the Academy Award for Best Foreign Film. 
Wonderful Losers. A Different World focuses on the less public side of Giro d'Italia from the vantage point of the cyclists at the back of the pack, and the medical teams who attend to the fallen riders.
It was released in February and went on to win the Alpe Adria Cinema Award for best documentary at the Trieste Film Festival; the best documentary award at the Warsaw International Film Festival; the audience award and Grand Prix at the Minsk International Film Festival; and the best documentary Silver Crane at the Lithuanian Film Awards.