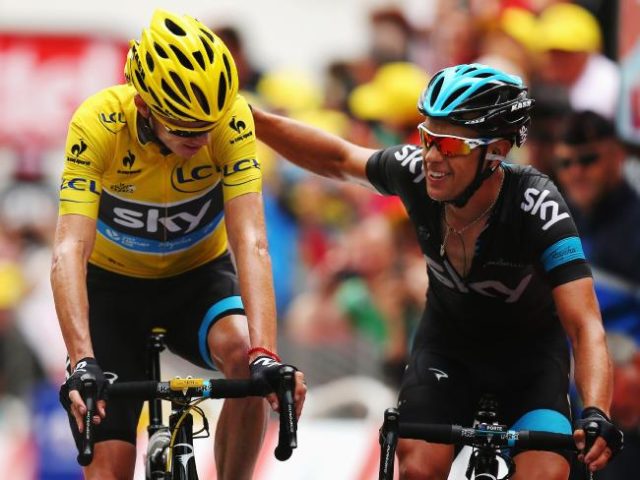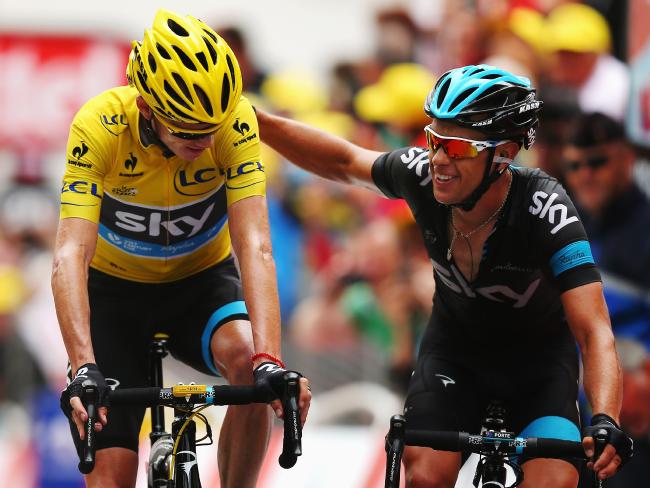 According to L'Equipe, three-time Tour de France champion Chris Froome wants to leave Team Sky and offered his service to BMC.
The French sports newspaper reports that Froome requested a salary of five million Euro despite being under contract with Team Sky for 2018.
The 32-year-old has reportedly had been affected by the team's involvement in the 'Jiffy Bag' scandal over a medicine delivered for Bradley Wiggins at the 2011 Criterium du Dauphiné that is the subject of a UK Anti-Doping investigation.
L'Équipe suggests that BMC has yet to make a final decision on the hiring Froome due to doubts about its long-term future. BMC Racing general manager Jim Ochowicz is said to have rebuffed the approach for now, with his priority being to secure existing backer TAG Heuer as main sponsor replacement for BMC.
"Complete rubbish. I don't know where that's come from," said Froome. "As it stands I have a contract until the end of 2018. I've got no intentions of leaving. I've not even thought about it. There's been no discussion with Ochowicz."