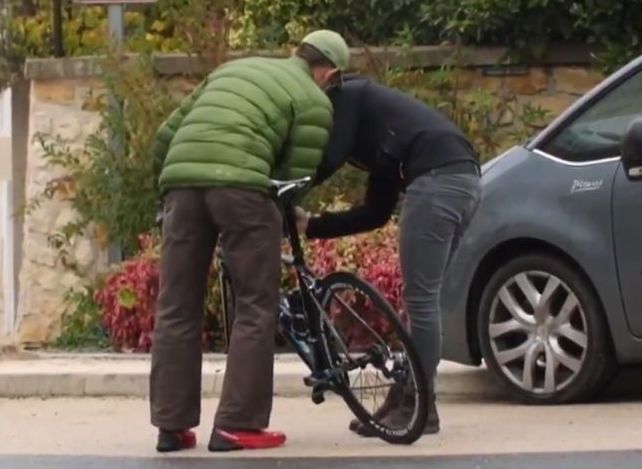 The French cyclist who was caught using a hidden motor in a Category-3 race last October has been handed a five year ban from the sport.
Cyril Fontaine, aged 43, had registered a miraculous series of results across several weeks last year, riding far above his former level and beating riders who were previously much better than him.
That transformation came after he stopped using his expensive S Works machine and instead switched to a cheaper frame he claimed his friends bought on the internet for 1500 euro.
After this dramatic improvement, the rider's bike had been specifically targeted by France's national anti-doping agency for testing for a hidden motor.
The hidden motor was discovered on 1 October at a race in the Dordogne, the Grand Prix de Saint-Michel-de-Double, as a result of an operation carried out jointly by judicial officials in the city of Périgueux, the FFC and the French Anti-Doping Agency (AFLD).
The 43-year-old rider was in the break with Mathys Fédrigo when he noticed former pro Christophe Bassons and other officials watching him. When he punctured during the race, the amateur rider returned to his car and drove off.
Bassons managed to get the suspect to stop, and the two men were joined by two judicial officials from Périgueux. The motor found was a 250-watt Vivax.