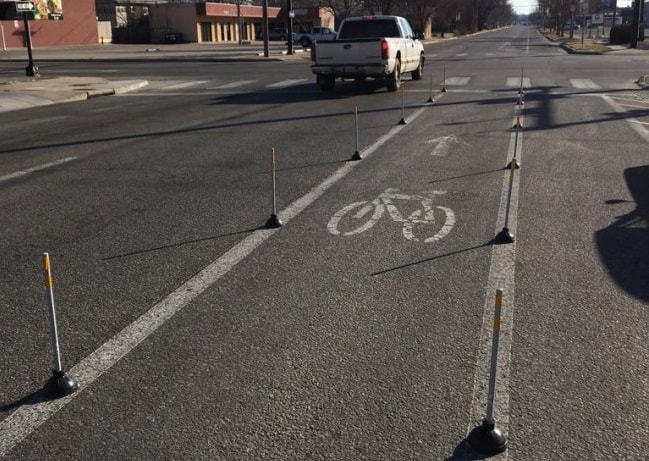 (Reuters) – France plans to more than triple the share of cycling in transport with a multi-year plan to build better bike lanes, financial incentives for bicycle commuters and measures against bike theft, the government said.
Prime Minister Edouard Philippe said that although France is host to the world-famous Tour de France cycle race, cycling here remains a sport rather than a form of transport.
Philippe said the share of cycling in public transport is just 3 percent in France, less than half the European average and way below northern Europe, and that his government's target is to change this.
"We plan to triple the share of cycling to 9 percent by 2024, when we host the Olympics," he said in a speech.
The government will launch fund to invest 350 million euros ($410 million) in cycling infrastructure the next seven years.
He said the state will help local authorities finance new construction to reduce gaps between bike lanes.
"The discontinuity on the bike lane maps creates insecurity and discourages people from cycling," he said.
Unlike most other French policy issues, bike lane construction is not a national but a local responsibility, with the result that French bike lanes tend to run for short stretches and rarely connect to other lanes.
Olivier Schneider, head of French Bike Users Federation FUB, said the new fund falls well short of President Emmanuel Macron's election promise of 200 million euros per year, but he said he hoped it would spur cities into building new bike lanes.
"Fifty million euros per year will not turn France into the Netherlands, but it is a start," Schneider said.
In the Netherlands, cycling accounts for nearly 30 percent of all trips.
The French government will also widen financial incentives for bike commuting. Philippe said all civil servants will receive a 200 euro ($233) per year tax-free incentive for cycling to work, while private companies will have the option to pay their employees up to 400 euros tax-free per year.
To prevent bike theft, the government will put in place a mandatory identification engraving system for new bikes and new buildings will have to include bicycle parking facilities.
Philippe said train stations will also have to offer safe bike parking, but he said nothing about making it easier to take bicycles on SNCF trains, a key demand of cycling groups.
As part of the plan, France will also allow more two-way bike traffic on one-way streets, and will introduce cycling lessons in all secondary schools by 2022.