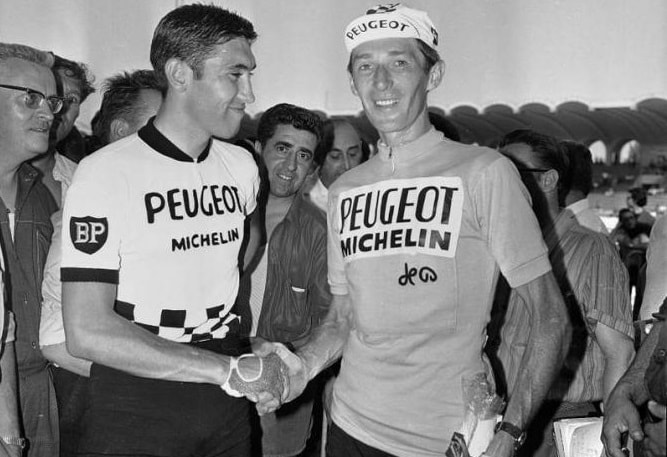 Former Tour de France champion Roger Pingeon has died of a heart attack at the age of 76, the mayor of the French town where he was living said on Sunday.
"He was taken by a heart attack at 4 am this morning," Beaupont mayor Georges Gouly told French news agency AFP.
Frenchman Pingeon won the 1967 Tour and came second to Belgian great Eddy Merckx in 1969, the year he won the Vuelta (Tour of Spain).
In addition to his Grand Tour victories, Pigeon also won several other races in and around France such as the Criterium du Dauphiné Libéré, Tour de Suisse, Grand Prix de Plumelec, Prix de Saint-Claud and the Prix de La Bastide.
Pingeon is the third former Tour de France winner to die this winter. At the end of 2016 Ferdi Kübler died at the age of 89 and last month Roger Walkowiak passed away at the same age.