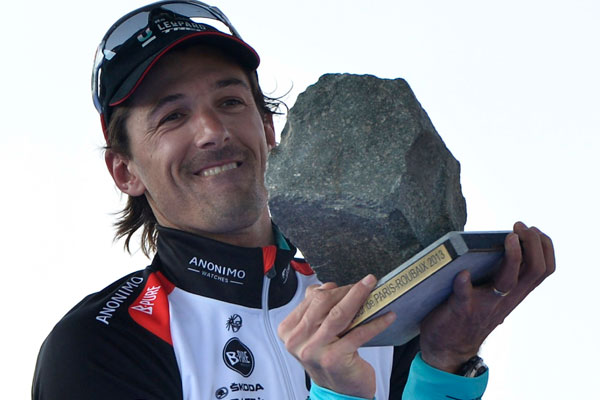 Fabian Cancellara brought his career to a close last summer and has since enjoyed the first months of his retirement.
Cancellara put an end to his successful 16-year racing career with an exclamation point, winning the Olympic time trial gold medal. He said he's not had any problem not staying busy.
"I watch the races often on TV. In the last 15 kilometers I am nervous myself, then my heart goes upwards because I know what's coming. These are races I've ridden for ten times, so that's emotional. But after retiring the stress is gone.
"I have never thought 'Why I am not a rider anymore?' I do not miss racing. It was the right decision to retire. I stopped at a peak with the gold medal in Rio. Even though I have never won a World Championship and I have no world record, I closed that chapter.
"I have other aspirations. For example I am in school for sports marketing and law. I have a lot of practical experience, but I also want to know the theory. I do not want just to be asked because I'm Fabian Cancellara. I do have many wins as a rider, but now that is gone. Now I want to be judged on other things.
"I do not have the necessary experience to be a team manager. I want to do it step by step, just like in my cycling career. You can not be on your first day immediately win a classic. I do not want to be just a mascot, so I often say no. Not because I'm arrogant, but to protect myself. I want to find my own path and dirty my hands myself."