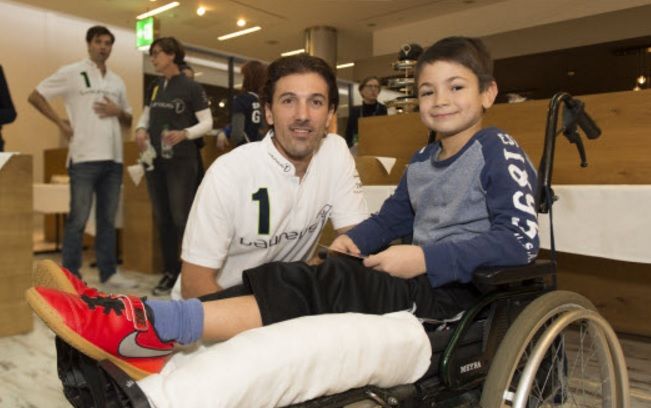 Fabian Cancellara became the newest Laureus Academy Member at a ceremony over the weekend. He has been a Laureus Ambassador since 2009.
"Fabian is a great Swiss sporting hero. His achievements over the years have made him a massive international figure and it is a great pleasure for me to welcome him into the Laureus Family," said former Olympic champion Nadia Comaneci. "Even before he became an Academy Member, he has been very active on behalf of Laureus Sport for Good and I am looking forward to working with him in the future to help young people."
The Laureus Academy is a global sports-based charity that works to improve the lives of young people.
Laureus Switzerland currently helps more than 10,000 children every year in four sports-based community projects around the country. In its first decade, it has helped to improve the lives of more than 60,000 children.
"When I was competing I was always looking for things I could do to help. Sport has given me so much, now I want to give something back, to disadvantaged or underprivileged children or children in general," said Cancellara.
"Sport to me is the school of life. It teaches you how to win and how to lose, respect, discipline, humility and kindness. That's why Laureus Sport for Good is the perfect match for me, as it is using sport to end discrimination and disadvantage. After my involvement as an Ambassador, I'm ready to get more involved and help where I can in the future."