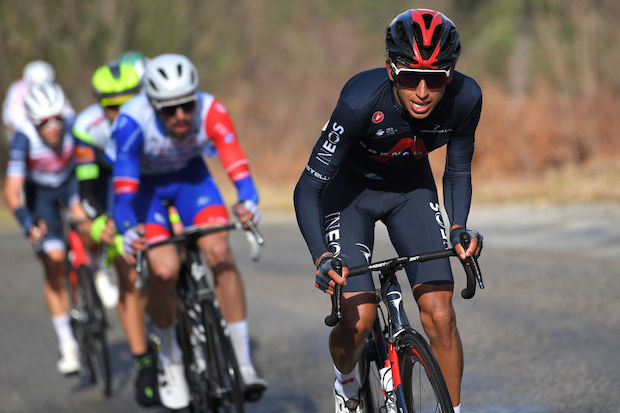 Egan Bernal's season is over as the Colombian will not ride the races that were still on his program, the CRO Race and Lombardia.
According to Gazzetta dello Sport, Bernal will return to Colombia, where he will undergo surgery on his knee. This as part of his recovery program.
In January, Bernal had a serious accident while training in his home country. In mid-August, after months in recovery, he returned to the peloton. He rode the Tour of Denmark, the Deutschland Tour, the Giro della Toscana and the Coppa Sabatini this autumn.
In that last race, which was won by teammate Daniel Martínez, Bernal finished 28th. Last Saturday, Bernal was supposed to contest the Memorial Marco Pantani, but that race was canceled due to extreme weather conditions. It now seems his 2022 season is at an end.