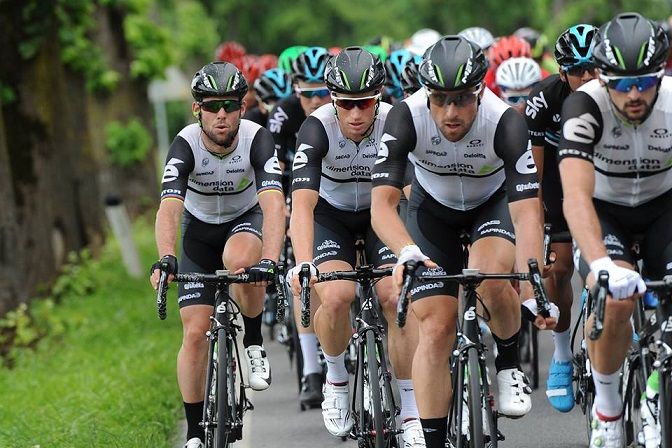 It appears that Dimension Data will be allowed to race in the WorldTour for 2017 as it is reported that the UCI will keep the number of teams at the top level of the sport at 18, in an effort to avoid a potential legal battle.
WorldTour teams will be issued two-year licenses with the understanding that the WorldTour will be reduced to only 16 teams in 2019.
The UCI had stated it was set to reduce the number of teams to 17 for next season, and due to the way WorldTour points are calculated and valued the Dimension Data team would have been left out in the cold, despite having more success in other metrics than other WorldTour teams. Many argued these metrics, such as Grand Tour stage wins, should count for more than they currently do.
Dimension Data manager Doug Ryder had publicly stated his intentions to appeal to the Court of Arbitration for Sport (CAS) if the team was not given a WorldTour license. If his appeal were successful, other teams that would be pushed onto the bubble, such as BORA-hansgrohe and Bahrain-Merida, threatened to take their case to the CAS if they were subsequently denied a license.
Critics of the push for a reduction say that this will create a system where teams choose to race for points more than wins, and could result in a costly transfer market with teams fighting for riders with high WorldTour points. Joaquin Rodriguez signing with Bahrain-Merida instead of retiring as he had planned was seen as a move by the upstart team to bolster its WorldTour application.
Still the UCI wants to move towards a promotion/relegation system similar to other sports at the behest of Tour de France owners ASO.