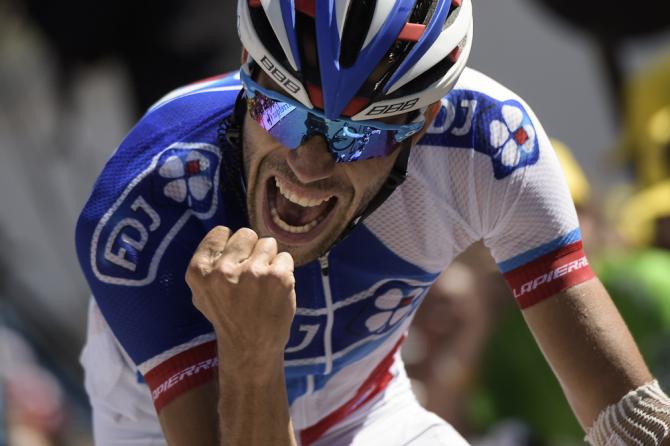 Thibaut Pinot has announced his desire to race the 100th edition of Giro d'Italia after a challenging route was unveiled in Milan on Tuesday.
"I really want to do this Giro," Pinot told L'Equipe. "I do not know how we're going to approach the race and how my program will look like. From early November, I will talk about it, and we will finalise, but the trends are favourable. It's a very attractive parcours. There are six real uphill finishes and two real time trials. It quickly becomes spectacular, with the finish on Etna on the fourth day."
Pinot has a love-hate relationship with his home Grand Tour in France, with disappointing performances in 2013 and 2016 combated by a third place and the white jersey in 2014.
"I want to get back into the dynamics of a good general classification on a three-week race," said Pinot. "I have had two failures in the Tour de France from this point of view – or a failure and a half, considering my victory at the Alpe d'Huez (he is referring to the bad attempts he had in 2013 and 2015, he doesn't count this year as he was sick, ed.). Frankly, it would be great to break the routine, to test a climb like the Stelvio which I still have never done."