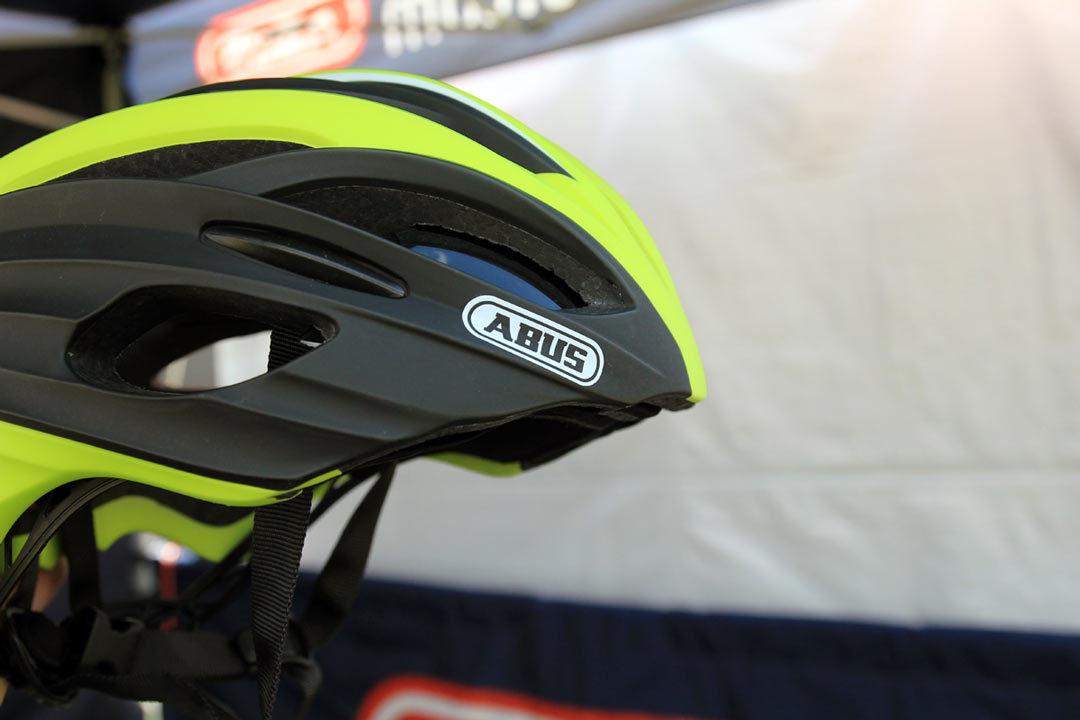 German security company ABUS is stepping-up its cycling sponsorship endeavors as it will supply helmets for the Movistar team for 2017 as the official security & safety partner.
The design of the new ABUS-Movistar Team collection will include road, aero and TT helmets and will be unveiled before the beginning of the new season, which will kick off for the 'Blues' in Australia on 15 January.
With this agreement, Movistar Team partners one of the worldwide leaders in security. The partnership will have as a result the development of a full range of products to increase security inside cycling at all levels. Security campaigns to promote security and safety inside the cycling community will be jointly put in place.
Established in 1924, ABUS provides the good feeling of security – worldwide. As a German quality manufacturer, they ensure that their products are highly reliable, and offer a long service life while being easy to operate. In order to meet the growing requirements of private and commercial users, ABUS provides a large product range of innovative security solutions, in the areas of security at home, commercial security and mobile security.