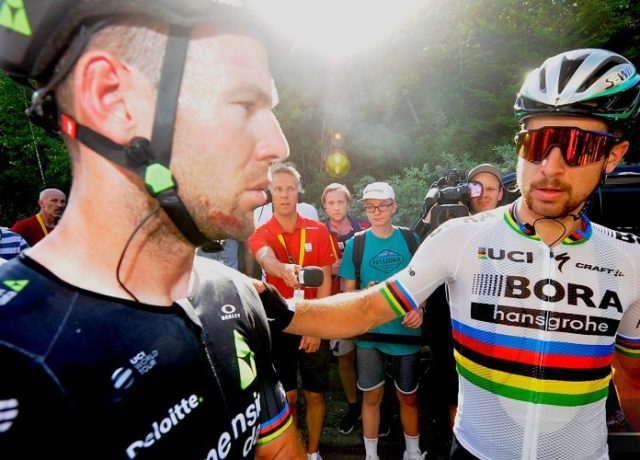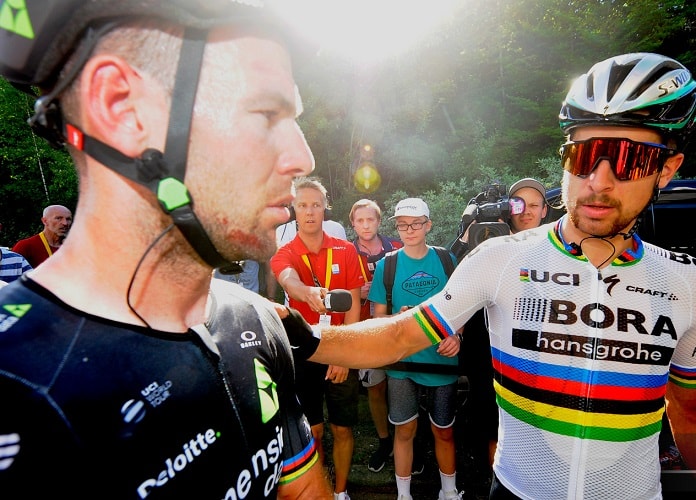 Team Dimension Data said it was surprised to not be included to offer their insights to the investigation regarding Peter Sagan's removal from the Tour de France in July.
Sagan was kicked out from the 2017 Tour de France after tangling with Mark Cavendish just before the finish line of stage 4. The incident saw Team Dimension Data's rider seriously injured.
In advance to a hearing before the Court of Arbitration for Sport in Lausanne, the UCI ruled Tuesday Peter Sagan did not intentionally elbow Mark Cavendish.
Douglas Ryder, Team Dimension Data's team principal said the team will write to the UCI to request a more detailed explanation regarding the specific details of their statement.
"As riders and teams, we want all parties to work together to make racing safe and enjoyable. We understood this dispute was over the process that prevented Bora-Hansgrohe from stating their case to the race jury. However, following today's announcement it seems the investigation also included reviewing the actual race incident. Given that we are the team with the rider who ultimately suffered the most as a result of this incident, we were surprised to not be included to offer our insights to the investigation."
Team Dimension Data once again states that Mark Cavendish played no part in the cause of the season-ending crash.