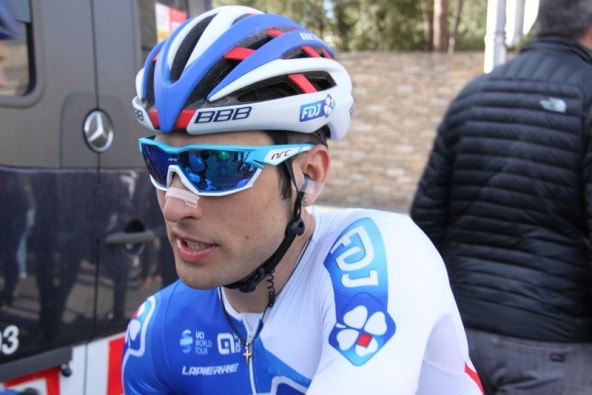 Another pro cyclist has been struck by a car while out training. Davide Cimolai, who rides for French team FDJ, was riding in the Italian province of Pordenone when the incident occurred.
"I had just left home," said Cimolai. "A car had indicated left to park. I passed on the right and she suddenly turned against the direction arrow. The car hit me, I found myself on the ground and I did not understand anything. I have bruises and grazes all over the body, but no fractures luckily. I had to go to hospital but it could be worse."
"I do not lose any days of training," said the 27-year-old. "Tomorrow I'll wake up full of bruises and pains, but I can ride. Luckily I can participate in the [Criterium du] Dauphiné, which starts Sunday. Then I'll be at the Tour de France for Demare.
"Between Dauphiné and Tour, though, there are the Italian championships. It would be great to go to France in the tricolor jersey."
The incident comes a month after Michele Scarponi, the 2011 Giro d'Italia winner, died in a collision with a van during a training ride.
Sicurezza stradale, rispettiamo il codice, tutti.
Oggi sono stato davvero fortunato!@ACCPI1946 pic.twitter.com/cRRDvpaWMQ

— Davide Cimolai (@cimo89) 28 mai 2017