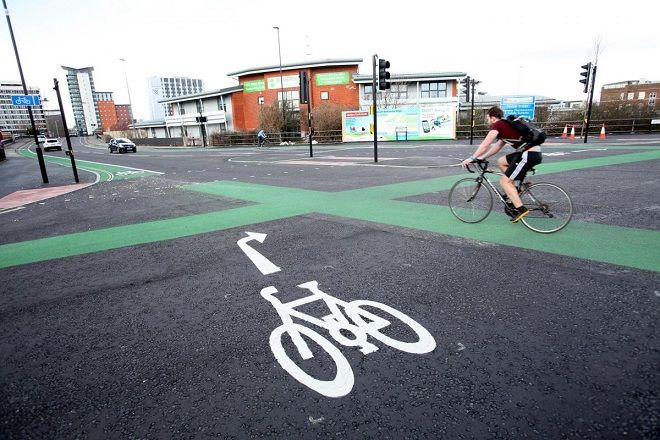 Cyclists in UK risk being knocked off their bikes once every fortnight due to confusion over who gets the right of way at road junctions, research shows.
The average cyclist has 25 near-misses at junctions annually, sparking calls for the British Highway Code to be re-examined. Some 14 conflicting rules on left and right turns have undermined safety at road junctions, British Cycling has said.
One universal rule in which any road user should get right of way when travelling straight ahead should be implemented, the governing body added.
A petition backing the proposal has been signed by 27,000 people and will be taken to the Department for Transport by British Cycling policy advisor Chris Boardman. "This wouldn't cost the government money and could be implemented very easily with political will.
"The cost of doing nothing is far greater. As Westminster's Near Miss project has shown, incidents at junctions are putting people off cycling for good."
A DfT spokesman said: "Britain has some of the safest roads in the world. We are determined to keep all road users safe, including cyclists and pedestrians.
"We would need to be convinced that any safety and accessibility concerns around such a fundamental change as British Cycling are proposing could be addressed."