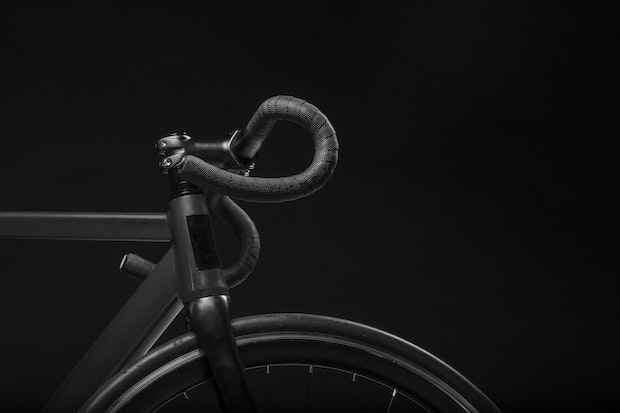 The world of cycling is always improving, and with Trek bikes' new grips made from recycled plastics, the top brands are moving much closer to more sustainable and eco-friendly methods of production. Manufacturers are constantly finding new ways to improve the weight of their frames, but this is just the tip of the iceberg in terms of modern bike design. The uptick in more efficient e-bike motors, the development of new sustainable bike components, and new innovations in versatile internal storage methods are all set to change the game in the years to come.
Sustainable designs and initiatives
Sustainability is beginning to shape consumer habits in all areas of our lives, and cycling is no different. Some of the most well known cycle manufacturers including Trek, Specialized and Santa Cruz are looking to invest in eco-friendly designs and initiatives in order to make cycling even better for the environment. Santa Cruz are investing $1 Million in sustainable trails for mountain biking, while many manufacturers are turning their attention to waste reduction on their production lines. Many bikes can be partially reclaimed for parts already: Trek were the first to collect and recycle carbon fiber, and Specialized are looking to redesign their packaging to limit cardboard consumption by 15%. New design innovations, including saddles made with complex techno-polymers or reusable organic materials such as rubber and cotton, make for an environmentally friendly, and crucially comfortable, ride.
E-bike improvements 
Pretty much every bike manufacturer in 2020  is making inroads into e-bike design in some shape or form. This isn't surprising given that e-bikes are set to out-sell electric cars in the coming decade, making them the go-to for eco-friendly travel. Developments in light motor packs that can be retrofitted to existing bikes (Switch/Bosch etc.) and improvements in purpose made e-bikes in recent years have made them lighter, more efficient and more affordable. With model lines purpose built for commuting, touring or trail riding, it has  become easier than ever to find an option that suits your needs.
Internal bike storage
A perennial problem with traveling by bike is one of storage. Keeping the toolkit required to maintain a bike takes up valuable space that could be used for carrying other things. Innovations in frame design mean that small storage compartments are now being put into bikes without compromising overall structural integrity. A multi-tool design built in the steerer tube, which includes items such as a flathead screwdriver, a valve core remover and a spoke key puts all of the tools you need in one place. A cavity put into the bike frame allows for storage of items like an inner tube, CO2 cartridge, inflator head and tire lever, and frees up space and reduces your physical carry-weight, while also keeping you well equipped for any repair your bike may need on route.
As we continue to look for more sustainable and eco-friendly ways to live our lives, cycling can feel like an obvious area to improve our collective impact. Whether you're looking to sustainable engineering designs in order to help protect the planet; advancements in electronic bike manufacture for longer, more pedal efficient rides; or clever and convenient ways to limit the amount you need to carry, the high-flight of bike design will always be pushing for new and innovative ways to improve your ride.