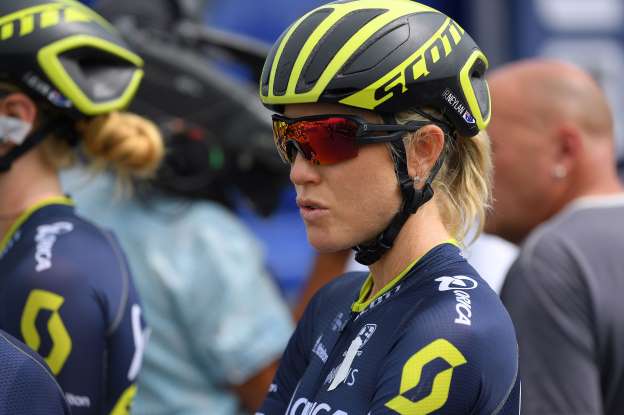 (Reuters) – Cycling Australia has been forced into an embarrassing backflip over selections for next week's Road World Championships in Norway after drawing criticism for failing to fill its quota of women riders.
Selectors picked a five-woman team for the Sept. 17-24 championships in Bergen, two less than its quota, prompting complaints from the country's top cyclists.
Chloe Hosking and Rachel Neylan successfully appealed their omissions to an independent panel on Wednesday and the governing body was forced to include them in the team.
"Cycling Australia's Board met last night and requested that CA's selectors nominate a total of seven women riders," CA said in a statement.
CA's failure to pick a full women's team struck a raw nerve in the cycling community, given other prominent federations, including cricket, Australian Rules football and soccer, have recently made significant investments in elite women's sport.
"Women's cycling is a game of numbers. Australia's best chance would be to go on the attack and to be aggressive against powerhouse nations like the Dutch and the Italians, who will field seven or eight riders," cyclist Tiffany Cromwell, who was omitted from the team, told state media this week.
The backflip is also a blow for high performance chief Simon Jones, who has shaken up the governing body since arriving in April from his position as head of innovation at Team Sky.
Jones was unavailable for comment when contacted on Friday but told Reuters in an interview in June that the national cycling body needed a more targeted approach to investing in talent after finishing well below its medal expectations at last year's Rio Olympics.
"With the worlds starting this week, and with the athletes in mind, I want us to move forward quickly and focus on the bike racing," Jones said in a media release on Friday.
"I take this opportunity to welcome Chloe and Rachel to the team.
"I'm also looking forward to sitting down and meeting the team face to face in Bergen and discussing my vision, ideas and plans for the future."