More than 6,000 fans waved goodbye to Fabian Cancellara at the Kuipke velodrome in Gent, Belgium, as the Swiss cycling hero ended his cycling career and said an emotional farewell to his Belgian fan. 
Thanks to his success in the Belgian spring races and for way of racing and his riding style, the Belgian cycling fans have always loved Fabian Cancellara. In t'Kuipke 6,200 fans showed that they will miss the Swiss.
"It is incomprehensible that so many people show up for the retirement of a Swiss rider," says Cancellara. "This is only possible in cycling crazy Belgium.
"I have been very busy lately. There was the presentation of my book, I was a guest at Lieven Van Gils and today there is this festival, the icing on the cake of my career. After this event, I hope to finally slow down a bit."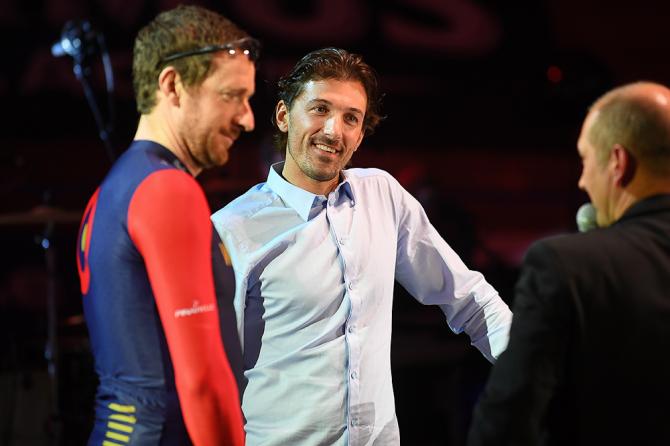 Bradley Wiggins,  Filippo Pozzato, Frank Schleck, and Sep Vanmarcke were among the riders at the event, which included an exhibition 2km individual pursuit. "To have some fun on the track," Cancellara laughed.
"I will stay in cycling but not as a team leader. I can start to make plans. I am ambitious, but I will try to find a good balance between work and my family."