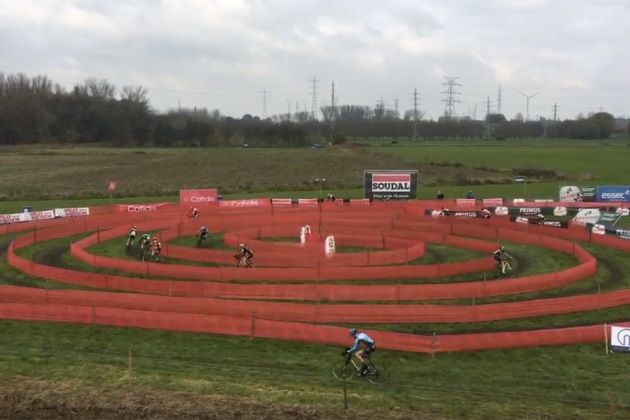 Cyclocross is, without a doubt, the craziest type of cycling, with barriers, sand pits, and steep muddy banks making for some great racing and spectacular crashes.
If those obstacles weren't enough, a Belgian cyclocross race has added confusion into the mix with a huge version of the so-called "spiral of doom".
The cyclocross "Spiral of Doom," often seen at American cyclocross races, made its appearance in Niel as Belgium celebrated Armistice Day, creating a rare, flat surface on the hillside off-camber race.
Spiral of doom ?#cyclocross pic.twitter.com/YXAp12dlzL

— Cycling Today (@CyclingTodayEn) 13 noiembrie 2016