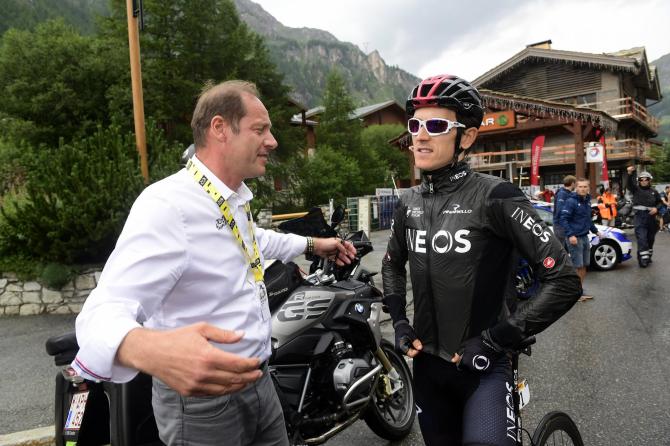 ASO's next major race is Paris-Roubaix, which is due to take place on Sunday April 12, but Prudhomme expects it to be cancelled, following in the footsteps of most other races in the near future as the world attempts to curtail the spread of coronavirus.
Asked earlier this week whether it or the Tour de France would take place, Prudhomme told Le Parisien: "We are 100 per cent concentrated on Paris-Nice. I cannot say anything else because it is reality. For the rest, we will respect the directives if there are any."
Expanding on this to France Televisions he said: "Paris-Roubaix will be the next dossier after this. As for the Tour de France, only two world wars have stopped the Tour de France."
"We are constantly adapting.Remember when the Tour was blocked last year in Tignes. We have an activity that goes through roads and villages. A lot happens sometimes before the tests. We must constantly react and find solutions. So we have this ability to change our plans if necessary. Whenever local authorities ask us for something, we do it. It is even our specialty."
"It is still more than a hundred days until the start of the Tour. The hunger for the race will be immense once activities are resumed," Prudhomme said.
The 2020 Tour de France Grand Depart is scheduled for June 27 in Nice.