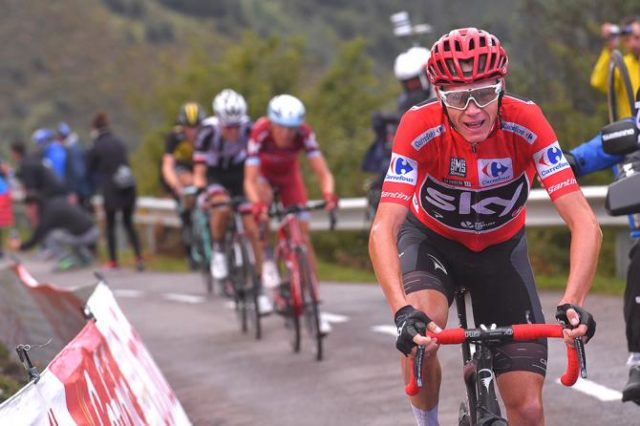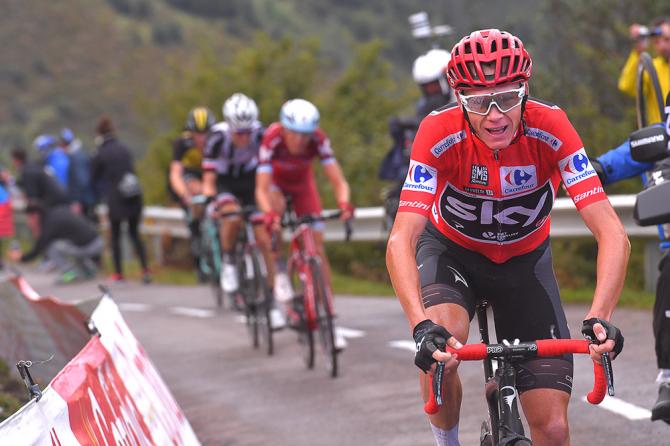 L'Equipe reports that Chris Froome would be employing medical specialists to explain his adverse analytical finding at the Vuelta in what could be an all-or-nothing bid to clear his name in his Salbutamol case.
Chris Froome's legal team will try to argue that Froome's kidneys misfired during a few critical days during last year's Vuelta a España and provoked the high levels of the asthma drug
The medical specialists are aiming to show that rather than excreting the metabolites of salbutamol after it had been processed by his liver, Froome's kidneys malfunctioned and accumulated them.
The asthma medication is permitted in certain dosages in competition but the test suggested that limited had been exceeded. If the defense is not accepted, Froome could face a suspension as long as two years.
The defense team led by lawyer Mike Morgan who has represented Alberto Contador, Lizzie Deignan, tennis star Maria Sharapova along with other high profile athletes in similar cases, have already passed on using other defense strategies. It had previously been suggested that dehydration could have led to the high concentration of salbutamol.
L'Equipe painted a scenario that Froome could be cleared, or he could face disqualification and a maximum, two-year ban.