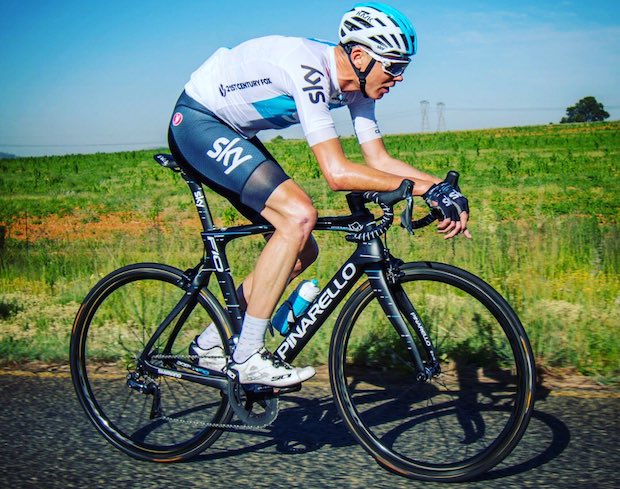 Even if Chris Froome is embroiled in the Salbutamol case with the UCI, the four-time Tour de France champion has been racking up massive training miles.
Froome headed out on Sunday for his biggest training ride since he returned to Strava in late December.
He called the session "emptying the tank". The Brit rode for 168.79 miles, or just over 270km and he competed the ride in just under seven hours (6h 59m 44s).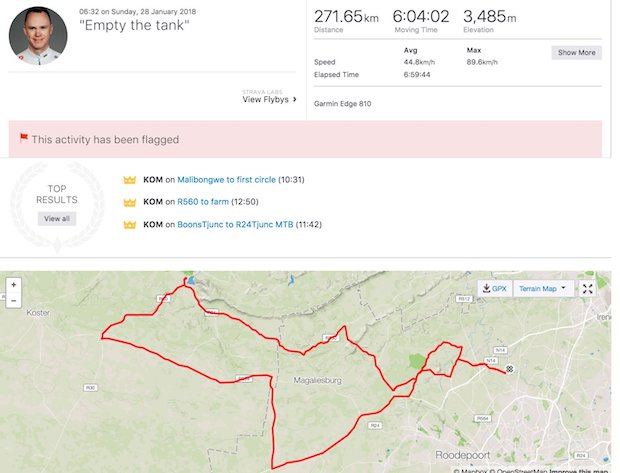 What makes this ride even more amazing is Froome's average speed. That's an average speed of 27.8mph or 44.8kmph.
He also managed to total 3,845m of climbing as he threw in some serious climbs.
Since the start of 2018 he has covered more than 4,500km from his base in South Africa, riding for nearly 140 hours including a 33 hour week last week.