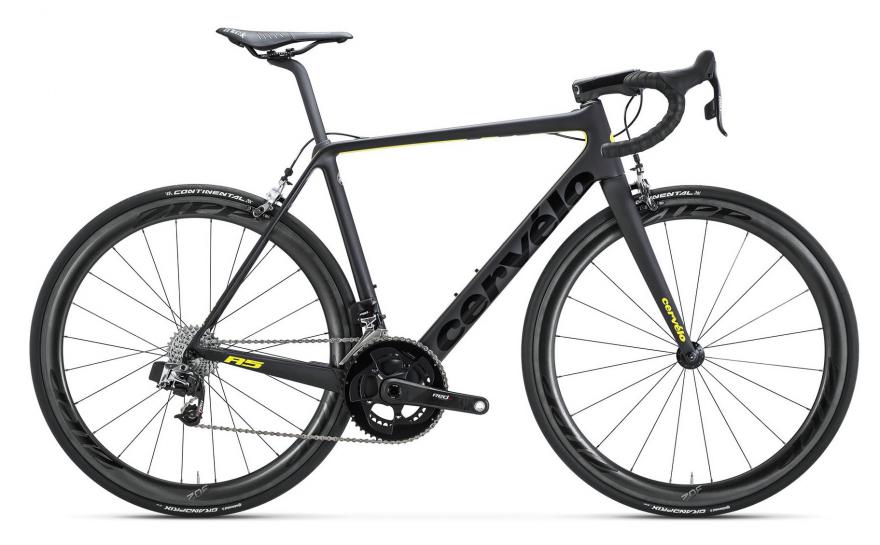 Cervelo's R series has been around for quite a while. The R3 was first launched in 2005, and since then, it has gone through several redesigns.
Cervelo continues to push its technology further, and has made some major updates to the R series with the new R3 and R5.
For this new model, Cervélo opted to focus on optimising the stiffness to weight ratio. Cervélo claims the new R5 rim brake model is 21% stiffer at the head tube and 13% at the head tube, while the R5 Disc is 18% and 26% stiffer respectively, though it must be pointed out Cervélo hasn't produced an R5 Disc before now.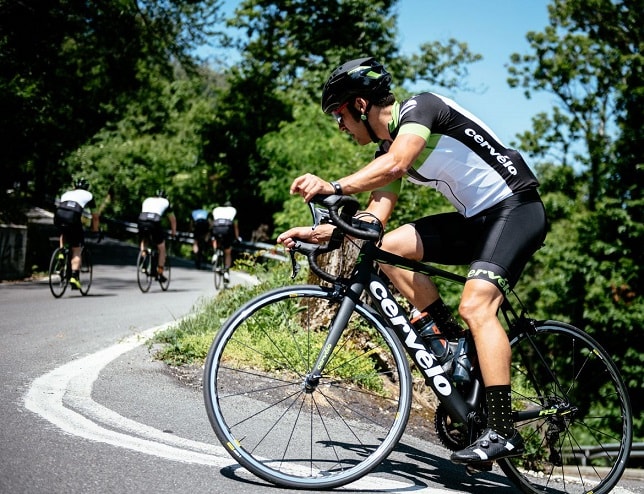 The new Cervélo R3 is lighter and its frame is stiffer, hitting the numbers in terms of weight and stiffness of the 2016 Cervélo R5. The frame of the Cervélo R3 comes in below 1 kg at 916 g in the rim-brake model and is now as stiff as the previous R5. The geometry and fit remain the same as previous iterations of the R Series. For those who have ridden the R Series, the new bike retains the fun and explosiveness of an out-and-out race bike but puts the rider in a more sustainable position. One of Cervélo's engineers described it best when he said: "The R3 is for your Tuesday night racer, and the R5 is for your Grand Tour rider."
There are specification differences between the two, and the R5 comes with an integrated cockpit set-up and aero seat clamp. In fact, Cervélo has spent plenty of time redesigning the bars, arriving at the AB06, an updated version of the AB04.
The bar has the same drop but has been redesigned to make it both more comfortable and aerodynamic. The same is true for the CS26 carbon stem, which allows for internal Di2 routing through the bars and into the stem.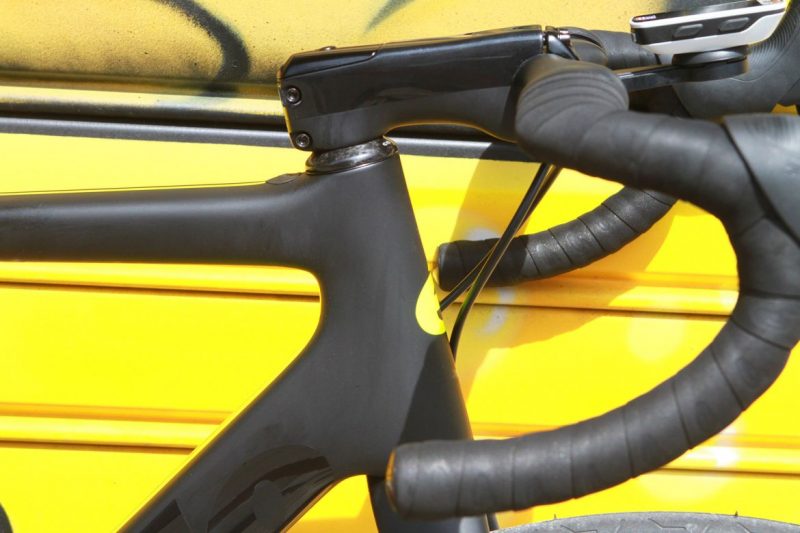 Both bikes are available in disc packages and at multiple price points; the R5 framset costs $3,800 and complete bikes range from $4,500 to $9,000. The R3 framset will reatil for $2,800, with complete bikes ranging from $3,500 to $4,800. The R5 rim brake models and R3 9100 are available now (June 8), the other models will be available over the coming months.