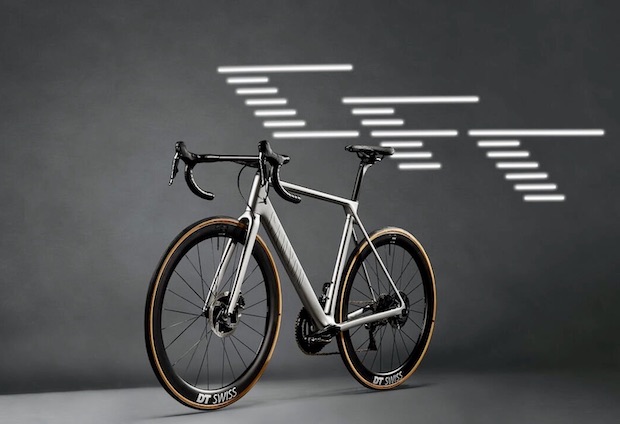 Canyon has revealed a new version of its Ultimate road bike with a frame that weighs just 675g  and a complete bike weight of 6.2kg.
Tipping the scales at a mere 675g for the frame and 285g for the fork, the Ultimate CFR certainly lives up to its name, relying on ultra high modulus carbon fiber and an intricate new fabrication process to defy gravity.
"This is our most advanced carbon layup ever. Carbon so exceptional we had to seek permission from the Japanese military to use it.  Expertly woven ultra-high modulus and ultra-high tension fibers minimize weight with no compromise on stiffness or durability," says Canyon.
"The Ultimate CFR is a study in shaving every possible gram in order to create a KOM-killing machine. Example? At just 270 grams, the bike's cockpit is, arguably, the lightest and most innovative cockpit on the market. Constructed, entirely from cutting-edge carbon, the Ultimate CFR bar-stem combo delivers the perfect balance of ergonomics, aerodynamic efficiency, and stiffness," adds the German brand.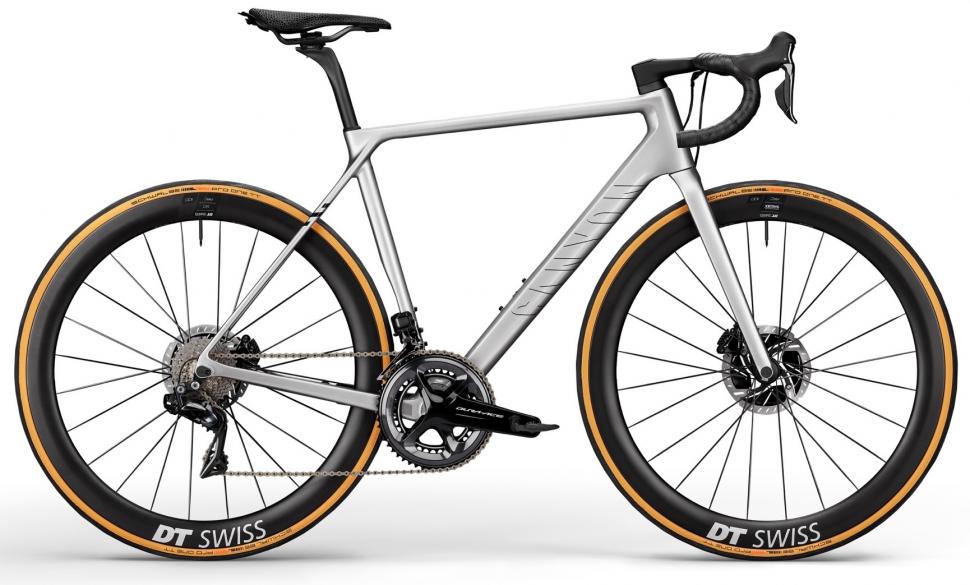 Other developments that highlight the Ultimate CFR include a front derailleur mount that's integrated into the carbon construction of the frame for cleaner lines and further weight reduction, along with a new seatpost clamp that shaves additional weight as well.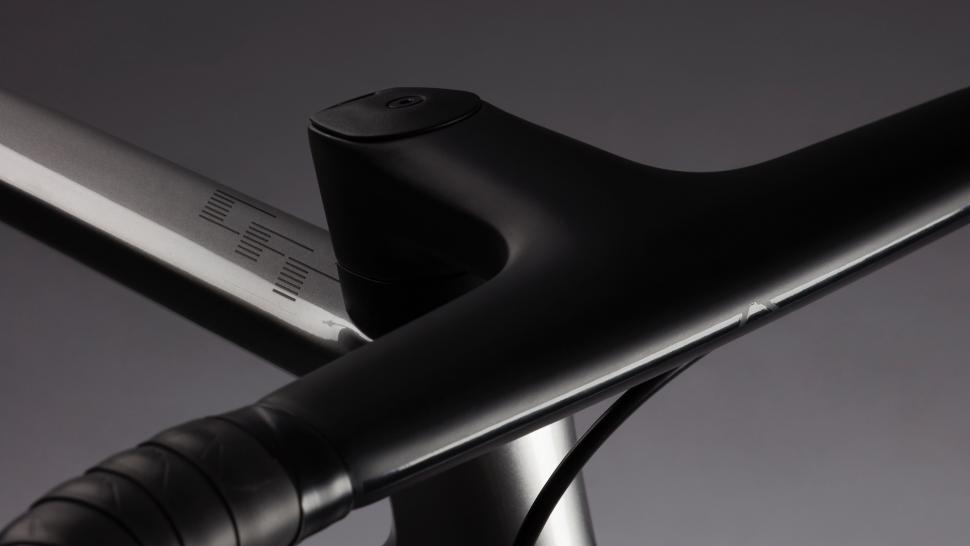 The Ultimate CFR is available in two complete builds, or as a frameset only, in seven sizes.
The Shimano Dura-Ace Di2 equipped model sells for $7999.99 and comes with 50 mm deep-section DT Swiss ARC 1100 DICUT wheels, while the Campagnolo version features a Super Record EPS groupset, DT Swiss PRC 1100 25Y Anniversary wheelset, Canyon's CP0020 Cockpit and a Schmolke 1K carbon seatpost.